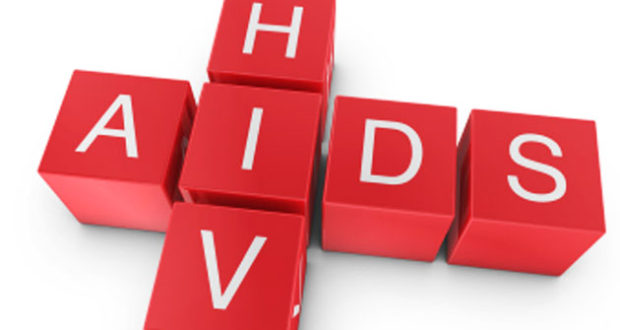 Tracking HIV in Ghana and review of Government commitment [Infographic report]
Focus on HIV in Ghana- Health
iWatch Africa as part of our commitment to contributing to the development of the health sector in Ghana has conducted an assessment of the Ghana Health Service report, 2016 focusing on key findings and the progress made in dealing with HIV in Ghana.
Our assessment revealed that HIV was ranked the number 4 leading cause of death among admitted patients with 1042 deaths, ahead of Cerebrovascular Accidents, Pneumonia and Septicaemia shock in 2016.
Our research also revealed that 53% of HIV Positive pregnant women were given the Anti-retro-viral treatment (ARV), which was 37% short of the 90% target in the 2016-2020 strategic plan.
Greater Accra also recorded the highest number of  HIV positive pregnant women with 3570 cases.
Read Also: Over 30 percent of teachers in KGs across Ghana are not trained
Our checks also revealed that Government's promise to establish the HIV/AIDS Fund had not taken place as at the third-quarter of 2017.
Below is an info graphic report;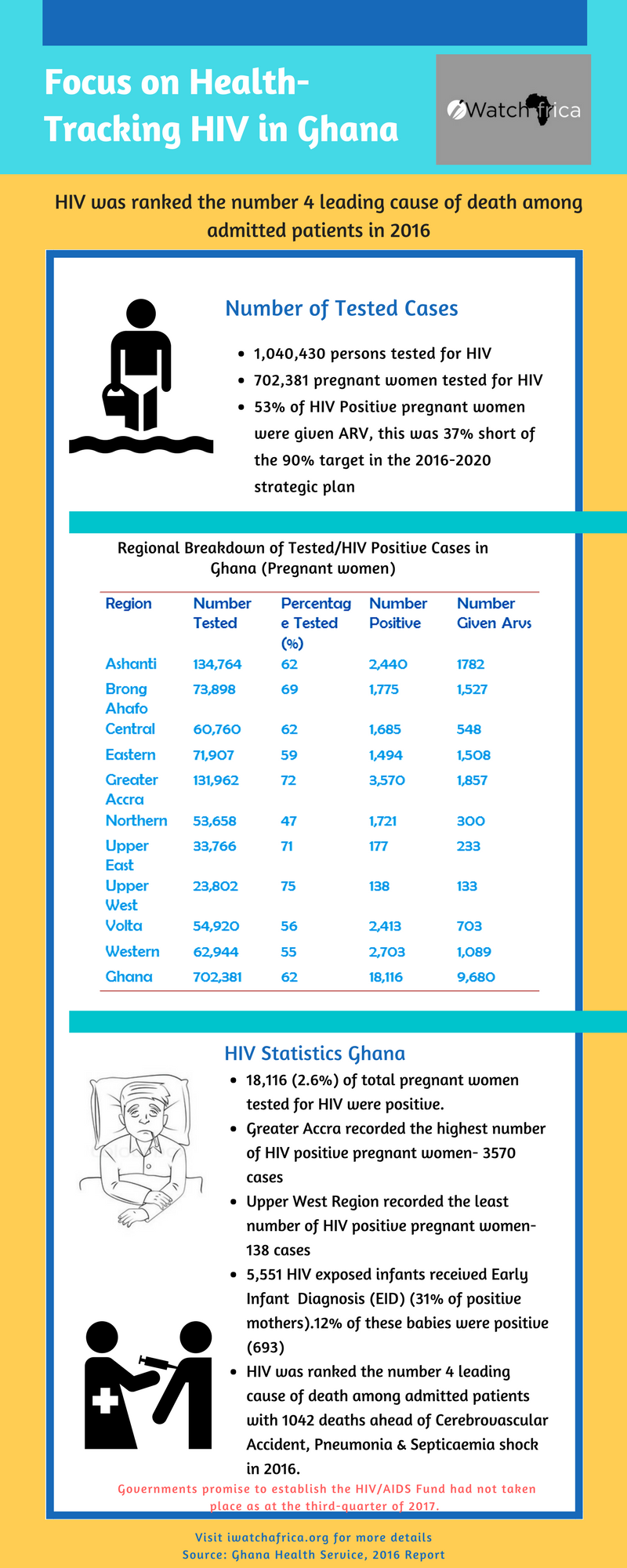 Credit: Gideon Sarpong | Policy and Content Analyst | iWatch Africa