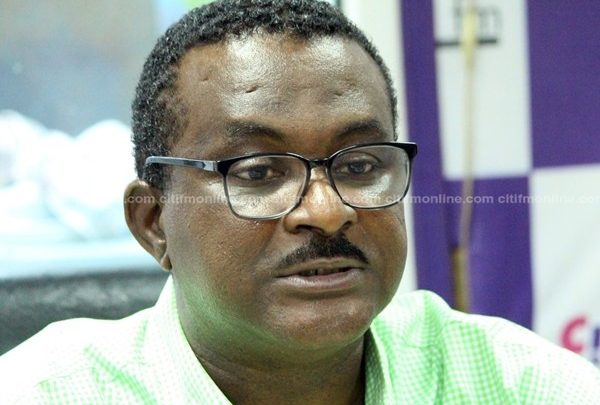 GH¢100,160.00 MPs Fund Unaccounted For by Cape Coast South MP, Ricketts Hagan
Tracking MPs Expenditure
The 2016 Management and Utilisation Of District Assemblies' Common Fund and Other Statutory Funds report published by the Auditor General has revealed that an amount totaling GH¢70,173,645.97 was lost to the State as a result of financial irregularities.
This figure represents a 32% rise of GH¢16,955,282.83 over the 2015 figure of GH¢53,218,363.14.
iWatch Africa's research also revealed that Cape Coast South MP, Ricketts Hagan failed to account for GH¢100,160.00, a figure which was part of the MPs Common Fund.
Below is an infographic report and recommendations by the Auditor General;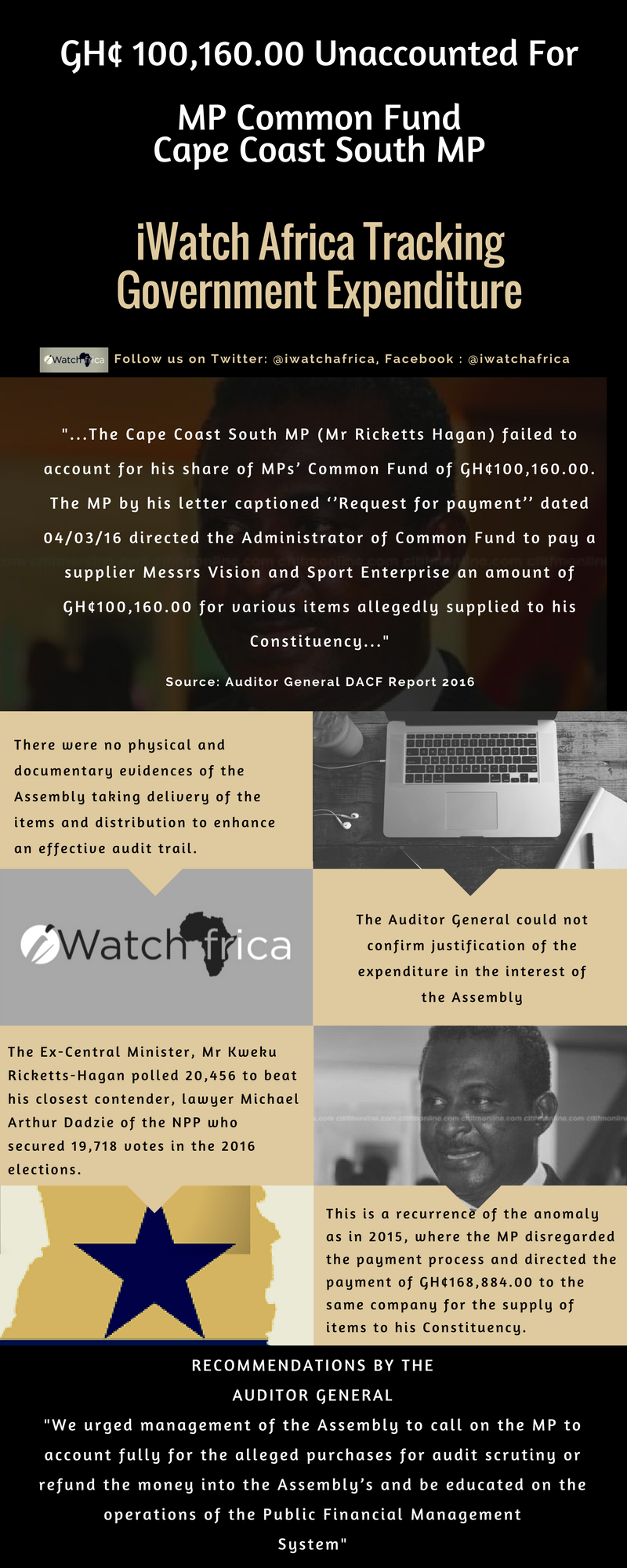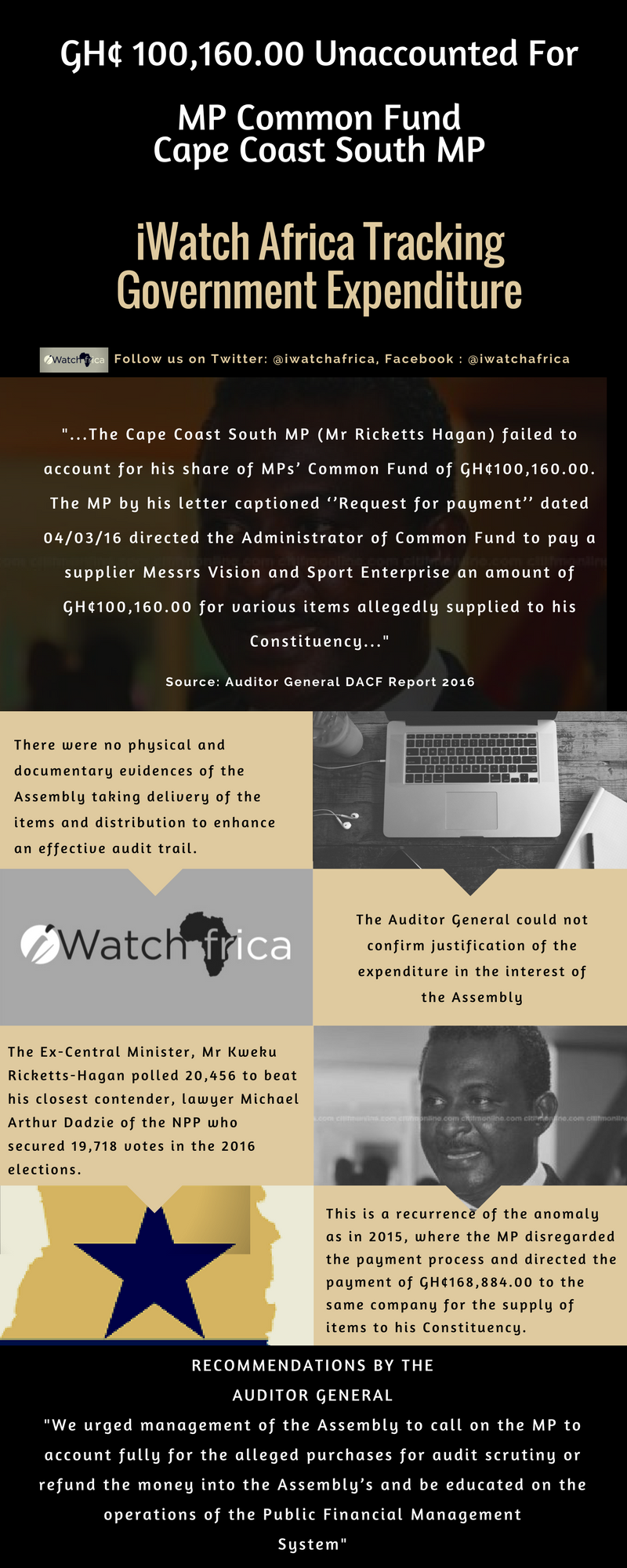 Credit: Policy and Content Strategist | Gideon Sarpong | iWatch Africa