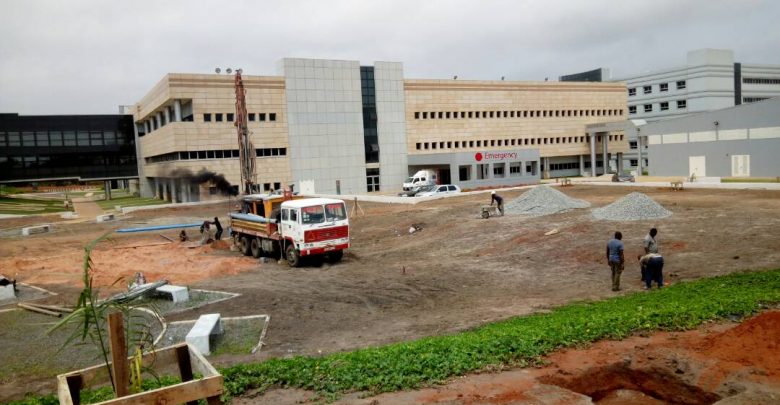 Work on phase two of the UG Medical Center yet to commence
Tracking government Expenditure-Education
The University of Ghana Medical Centre is one of the major infrastructural projects under former President John Mahama's administration. The project which is located on a 400-acre land behind the Noguchi Memorial Institute for Medical research is estimated to cost $217 million.
Construction of the facility started on March 12, 2011 and phase one was commissioned by Ex- President John Mahama. Phase 2 of the project is expected to add 350 beds to the already 650 beds to take the total number of beds to 1000.
The current President, Akufo-Addo has pledged to complete the second phase of the project.
A mid/third quarter review by iWatch Africa has revealed that out of the 8 blocks, 7 have been completed except block 4 and the morgue, which are yet to be completed. Minor construction works in the form of holes for drainage are currently ongoing. Major landscaping is also being undertaken to make the facility more beautiful. The site for the construction of block 4 has been turned into a temporary car park while contractors await approval for funds for its construction.
The medical center is an ultra-modern facility for service delivery, training and research. It will be equipped with state of the art facilities for trauma, surgery, obstetrics, gynecology, pediatrics, cardiology, heart surgery, and emergency services with a heliport.
The medical center is expected to focus on academic training of pre-service and practicing health professionals, research and clinical services at a quaternary level. It will house all health institutions of the University of Ghana currently located at the Korle-Bu Teaching Hospital.
Below are pictures from the project site: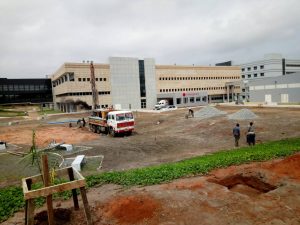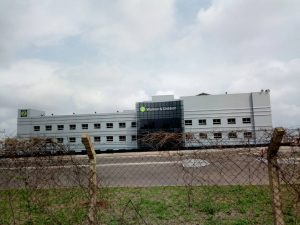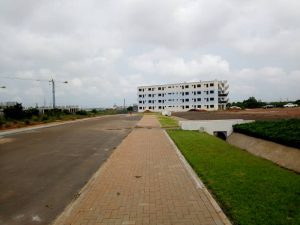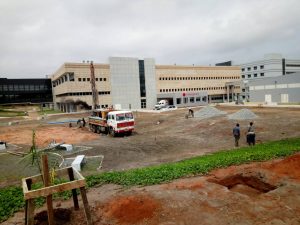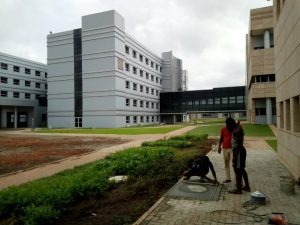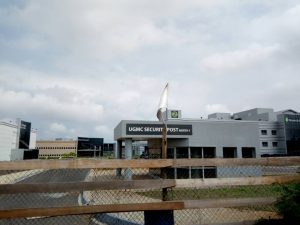 Report by Desmond Kofi Tawiah and Andy Adih, iWatch Africa. (Edited by Gideon Sarpong)