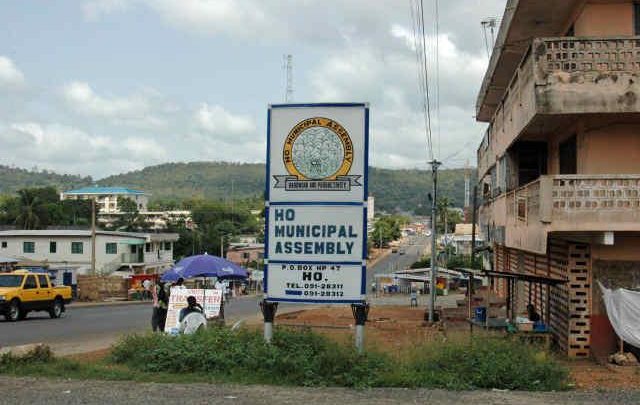 Full List: Volta Region ranked 1st for mismanagement of Assemblies' Common Fund
The 2016 Management and Utilisation of District Assemblies' Common Fund and other Statutory Funds report released by the Auditor General has revealed that among the 216 Assemblies across the ten regions of Ghana, Assemblies in the Volta Region mismanaged most of the funds that were allotted them. Out of a total of GH¢ 39,846,537.39 released to the twelve Assemblies in the Volta Region in 2016, GH¢ 13,428,234.45, representing 33% was not properly accounted for according to the report.
iWatch Africa assessment of the Auditor General's report also revealed that out of a total GH¢ 352,286,432.22 allotted to all 216 Assemblies, GH¢ 70,173,645.97, representing 19.92% was not properly accounted for.
Greater Accra Assemblies were the most efficient regarding expenditure according to laid down regulations. Out of a total GH¢ 33,392,496.94 DACF disbursed to Assemblies in the region, 4.76% representing GH¢ 1,589,612.14 was not properly accounted for.
This finding is alarming especially as the current administration expects 85% of local government budget for 2017 to be funded by donors.
Every year, the Auditor-General makes serious findings of many instances of misapplication of colossal amounts by public office holders but has failed to make significant progress when it comes to recovery of misappropriated and misapplied funds.
The Supreme Court in July 2017 granted reliefs sought by pressure group, Occupy Ghana, in respect of the Auditor-General's powers of disallowance and surcharges. According to the Court, the Auditor-General must issue disallowance and surcharges in respect of all state monies found to have been expended contrary to law.
The Court also ordered the Auditor-General to take the appropriate steps to recover all amounts lost to the state, and this covers private persons. The Attorney-General was also ordered to ensure enforcement of the orders including criminal prosecution where necessary.
iWatch Africa mid-year/ third-quarter review revealed that only 25 individuals across all regions had settled their debts following the Supreme Court directive to surcharge.
Read Also: Northern Region Assemblies fail to properly account for over GH¢12 million alloted funds
Full List: Regional breakdown of how Assemblies mismanaged allotted DACF in 2016
REGIONS
TOTAL RELEASES

 

DACF 2016

GH¢

Mismanaged Funds

(Summary Of Irregularities)

GH¢

 

Percentage of mismanaged funds

Ashanti
50,228,207.98
9,653,651.87
 19.22%
Brong Ahafo
42,531,797.46
8,491,723.28
 19.99%
Central Region
33,297,985.07
3,963,810.51
 11.90%
Eastern Region
40,015,345.31
9,388,849.88
 22.96%
Greater Accra
33,392,496.94
1,589,612.14
 4. 76%
Northern Region
40,890,966.21
12,376,703.37
 30.27%
Upper East
20,640,432.69
4,685,974.86
 22.70%
Upper West
16,482,873.94
2,152,360.09
 13.06%
Volta Region
39,846,537.39
13,428,234.45
 33.70%
Western Region
34,959,789.23
4,442,725.52
 12.71%
Total
352,286,432.22
70,173,645.97
 19.92%
Credit: Gideon Sarpong | Policy and Content Analyst | iwatchafrica.org