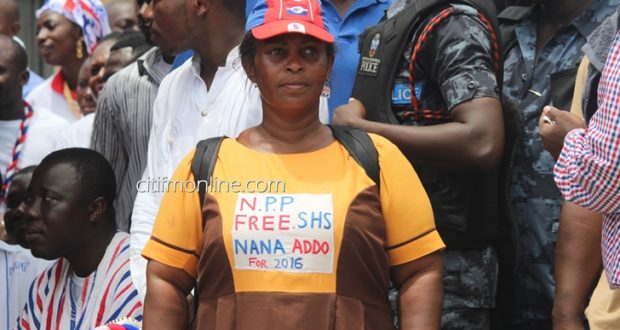 Release of funds for the free SHS program could delay- Dep. Director Cape Coast Metropolitan Assembly
Tracking Government Promises
Deputy Director of the Cape Coast Metropolitan Assembly, Mrs. Matilda Assiam, has expressed concerns about the timely release of funds by the government to support its free Senior High School policy scheduled to begin in September, 2017.
The Government of Ghana in its effort to afford all qualified students access to Senior High School education has committed to begin the implementation of the free SHS programme.
The free secondary education implies the absorption of all approved fees currently charged to students in public Senior High Schools by the government.
Read Also: Parents with wards in Class A schools must be allowed to pay fees- Ass. Headmaster Mfantsipim
Speaking to Amanda Okpara, iWatch Africa's Central Region Correspondent,  Mrs. Assiam expressed her pessimism regarding governments' ability to release funds in a timely manner to support it flagship campaign promise.
Mrs. Assiam stated, "There is a fear that the release of the money would not flow, because in budgeting money for the government today, it would be granted tomorrow, it would delay."
The Deputy Director of Cape Coast Metropolitan Assembly however agreed that the free SHS program would be beneficial to a lot of financially challenged parents.
"With the benefits, at least those having their wards going, usually that initial money they struggle to get would be taken from them and they can concentrate on provisions and pocket money. Therefore some people would be relieved but some would do their normal things, since it's not for everyone," she stated.
Read Also: Education: Mid/third-quarter review of the free SHS policy [Infographic]
The free SHS school program is expected to commence when school resumes in September 2017.
iWatch Africa's Central Region Correspondent Amanda Okpara filed this report. (Edited by Gideon Sarpong)