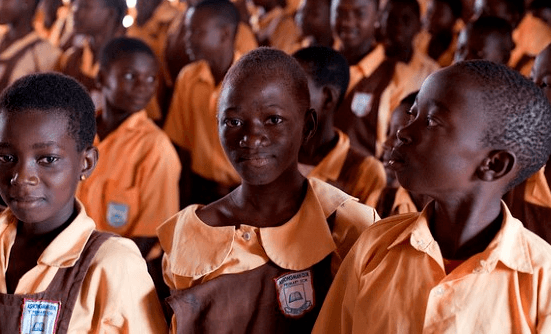 Government promise to distribute 250,000 school uniforms & 40,000 school sandals yet to take off
Tracking Government Promises
The Government of Ghana in its effort to ensure that basic education is truly free, as well as encourage participation by all especially children from deprived communities promised to distribute 250,000 pieces of school uniforms and 40,000 pieces of school sandals to pupils in selected deprived communities.
The government also promised in the 2017 Budget Statement to provide KGs in the 1,171 primary schools without Kindergartens across the country. It promised the construction of 200 of these Kindergartens in 2017.
iWatch Africa conducted a mid/third-quarter assessment of governments commitment to delivering on its promises to Ghanaians.
Below are our findings;
Our nationwide survey has revealed that the promise to distribute 250,000 pieces of school uniforms and 40,000 pieces school sandals is yet to commence.
Our survey also revealed that the commitment to build 200 kindergartens in 2017 will likely not be met as the project had not commenced in any of the 70 districts our team visited across the country.
Read Also: Parents with wards in Class A schools must be allowed to pay fees- Ass. Headmaster Mfantsipim
However, we can confirm that the government honored its commitment to pay 70% of 2017 BECE candidates registration fees.
Government has also promised to fully absorb the BECE Registration Fees for all public Junior High School (JHS) students starting from the 2017/18 academic year and iWatch Africa will provide a progress report on the government's commitment.
Read Also: Release of funds for the free SHS program could delay- Dep. Director Cape Coast Metropolitan Assembly
The government has also promised a 100 percent increase in the Capitation Grant from GHS 4.50 to GHS 9.00 per child per annum beginning 2017/18 academic year in its effort to roll-out the free Senior High School program.
Read Also: Education: Mid/third-quarter review of the free SHS policy [Infographic]
Our team will provide an end of year assessment of this commitment as well.
Credit: Gideon Sarpong | Content and Policy Analyst | iWatch Africa