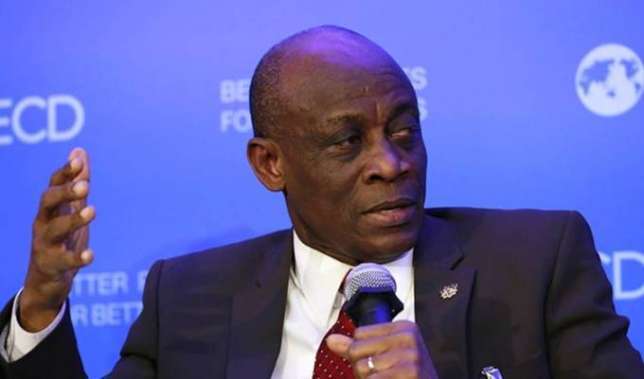 Ministry of Finance released close to GH¢30 million to the Electoral Commission without following proper legal guidelines
Tracking Government Expenditure
iWatch Africa as part of our mandate to promote accountability and transparency can confirm that the Ministry of Finance (MoF) in Ghana transferred a total sum of GH¢ 29,999,762.88 to the Electoral Commission without following the legally mandated guidelines in disbursement of public funds in 2016.
The Controller and Accountant General Department (CAGD), under the Ministry of Finance is mandated by law to use the Ghana Integrated Financial Management Information Systems (GIFMIS) in disbursement of public funds.
The GIFMIS was launched in 2009 to promote efficiency, transparency and accountability in public financial management through rationalization and modernization of budgeting and public expenditure management.
iWatch Africa assessment of the Consolidated Fund 2016 revealed that the CAGD released the said amount to the Electoral commission which also processed and expensed the amounts to their suppliers outside the GIFMIS.
iWatch Africa can confirm that this happened despite assurances by the CAGD to the Auditor General in 2014 and 2015 that such anomalies would not be repeated.
Read Also: Greater Accra Assemblies mismanaged over GH¢1.5 million in 2016 [Infographic]
Management of the Electoral Commission have argued that the GIFMIS was down and the 2016 voter registration exercise which was time bound occasioned the usage of a bank account which was yet to be set up on GIFMIS.
Read Also: Northern Region Assemblies fail to properly account for over GH¢12 million alloted funds
Section 25(6) of the Public Finance Management Act (PFMA) requires that, all Government of Ghana commitments are captured and processed on GIFMIS without exceptions.
Report by Moro Seidu, | Edited by Gideon Sarpong | iWatch Africa