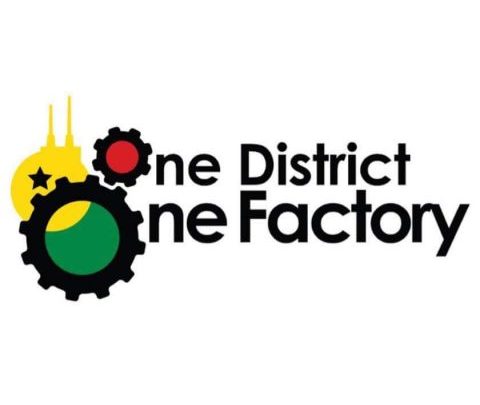 Gov't set to miss target to establish 50 factories in 50 districts in 2017 [Infographic]
Tracking the One District One Factory policy
iWatch Africa as part of our assessment of government's commitment to delivering jobs to Ghanaians have undertaken a review of the One District, One Factory policy promised by the President, Nana Akufo-Addo.
The government committed in the 2017 Budget Statement to begin the actual implementation of over 50 enterprises to help deal with the unemployment situation in Ghana which currently stands at 48 percent according to World Bank figures.
The Minister of Finance in the 2017 Budget Statement noted that, "more than 50 Districts will start actual implementation of their enterprises by the end of the year, with the potential to generate about 80,000 direct and indirect jobs."
Our review of the 1D1F policy suggests that government will miss its own target by over 46 district based factories.
Read Also: iWatch Progress Report: One District, One Factory Initiative (1D1F)
Though government indicated that 234 business plans had been received and reviewed, iWatch Africa can confirm that only one project had commenced as at November, 2017.
Below is an infographic report: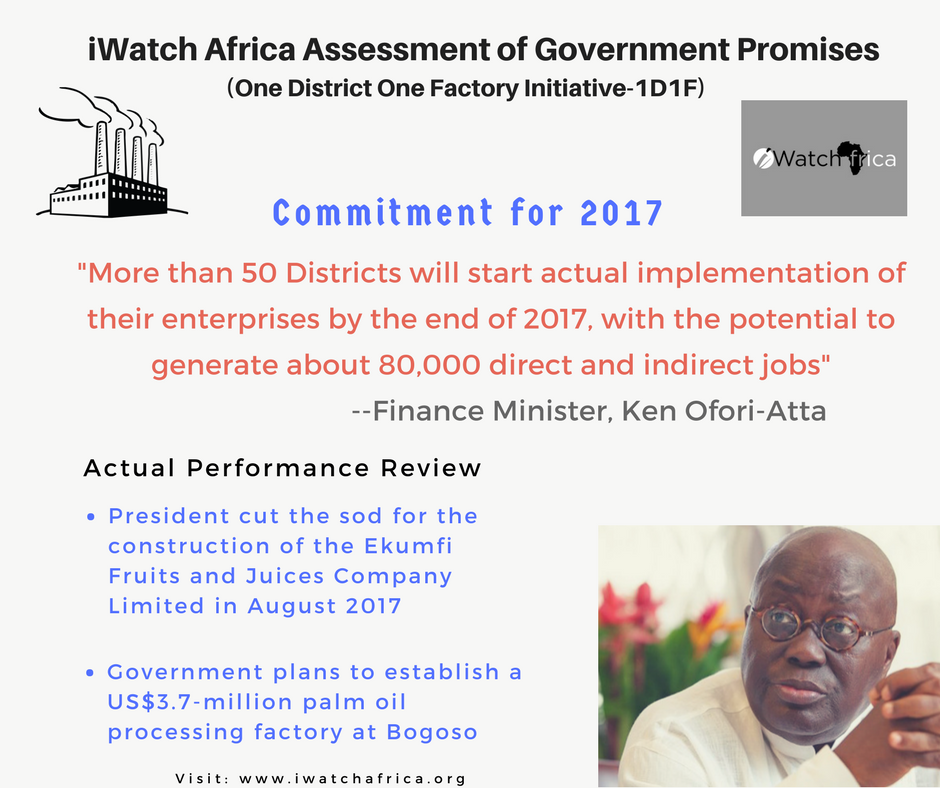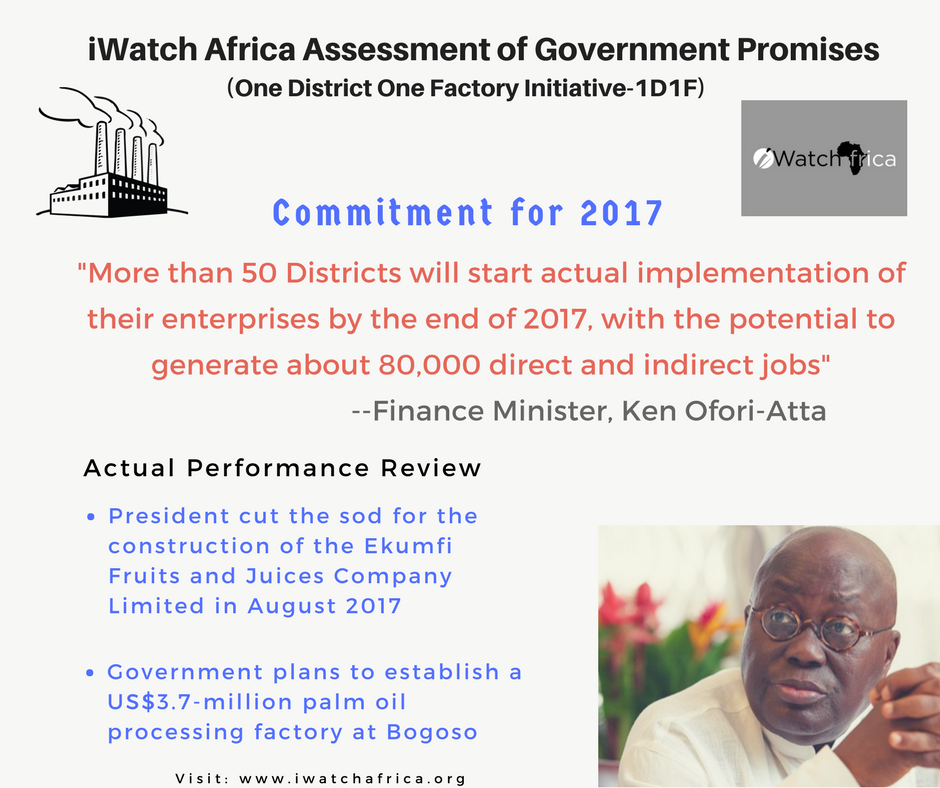 Credit: Gideon Sarpong | Policy and Content Analyst | iWatch Africa