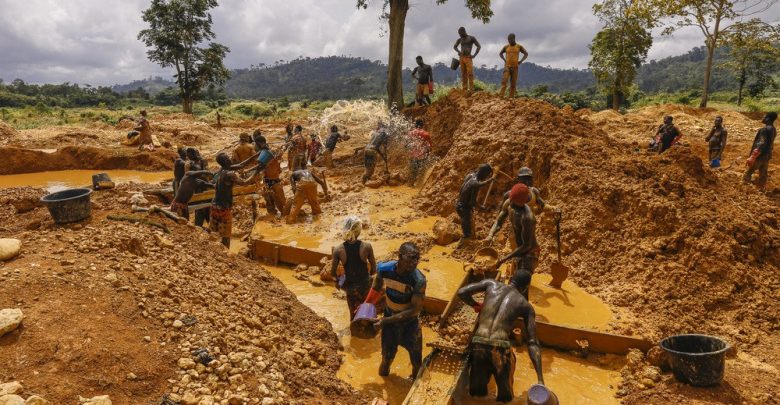 iWatch Africa performance assessment of the Multilateral Mining Integration Project [Infographic]
Tracking job creation in Ghana
The government of Ghana as part of its effort to address the challenge of illicit mining in the country and its devastating effect on the environment as well as reduce unemployment launched a project called the Multilateral Mining Integration Project (MMIP) in 2017.
The MMIP promises to address the problem of illicit mining and unemployment over a five-year period creating over 500,000 job opportunities in phases as follows:
Train 100,000 small-scale miners;
Reclaim 7,140km2 (3% of total land size of Ghana);
Prospect 2,500km2;
Build skills for employment (10-12 weeks);
Create 100,000 jobs; and
Create 20,000 acres of oil palm plantations.
Read Also: 36% of public basic schools without toilets – Report
Below is an infographic assessment of government's commitment to delivering on its mandate at the end of 2017.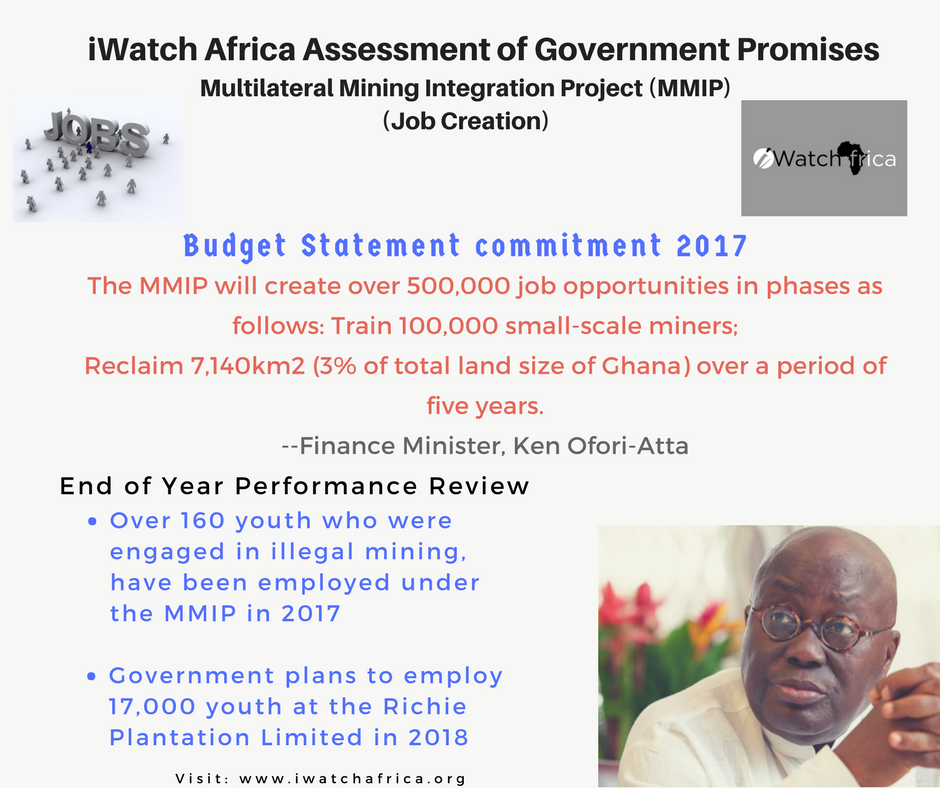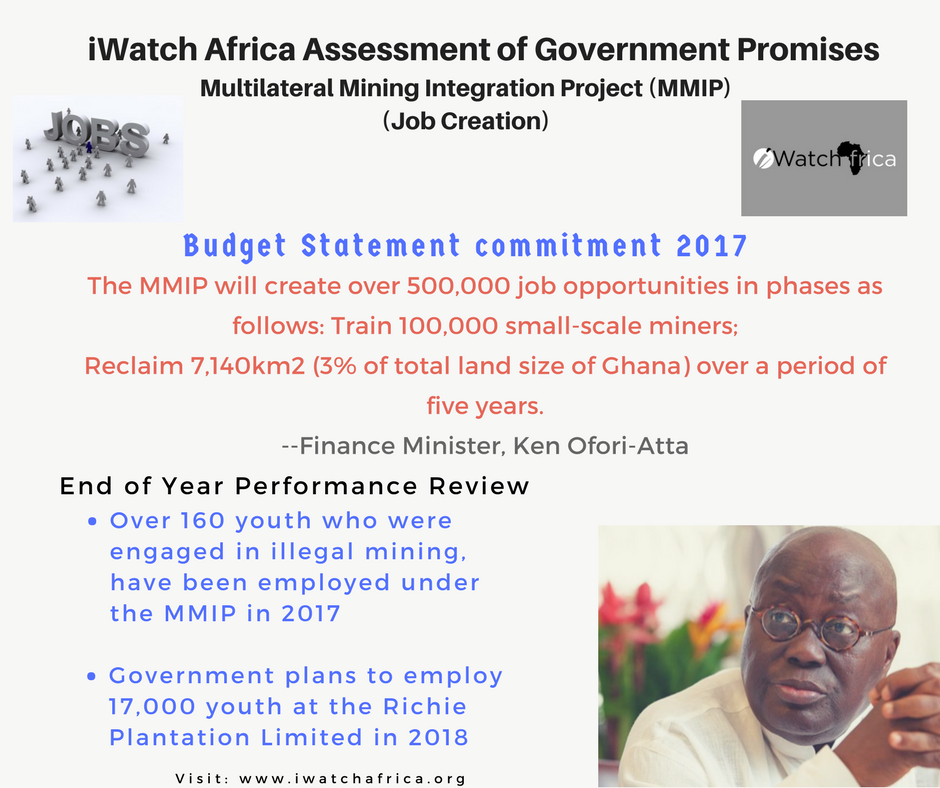 Report by Gideon Sarpong | Policy Analyst | iWatch Africa