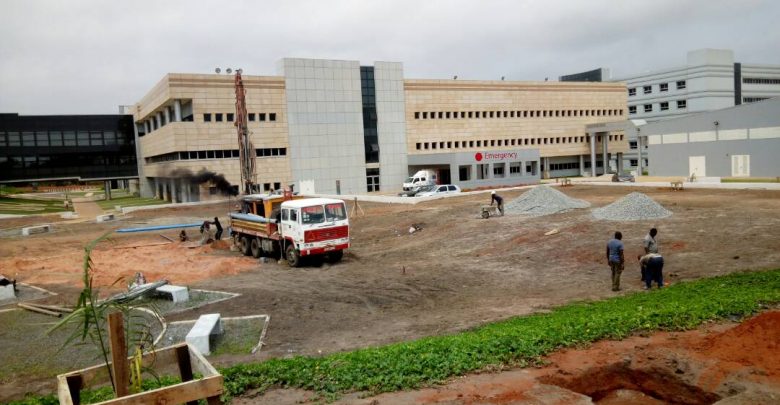 Budget Watch: Key Health Commitments to be tracked in 2018
Budget Tracking 2018
iWatch Africa as part of our mandate to undertake evidence-based, value for money assessment of government's commitments to Ghanaians will carry out an extensive assessment of key health commitments as contained in the 2018 Budget Statement.
The government of Ghana in its 2017 Budget Statement promised several capital investment projects in various communities across the country.
The government promised the construction of two regional and six district hospitals at; Wa, Sewua, Salaga, Konongo, Tepa, Nsawkaw, Atomic and Twifo Praso.
Progress on civil works on the sites stand at about 40 percent at Sewua, 70 percent at Wa, 55 percent at Salaga, 40 percent at Konongo, 71 percent at Tepa, 69 percent at Nsawkaw, 35 percent at Atomic and 35 percent at Twifo Praso.
Read Also: Health: Areas GoG has promised capital expenditure [Infographic]
iWatch Africa will continue with our quarterly assessment of the progress of these projects and conduct an impact assessment when these projects are duly completed.
We will also continue to monitor the progress of the following key projects in 2018;
Contruction of Four District Hospitals at Kumawu, Fomena, Abetifi, Takoradi and the Tamale Teaching Hospital.
Progress stands at Kumawu 60%, Fomena 72%, Abetifi 35%, Takoradi European Hospital 50%, and staff residential apartments is about 89 percent complete; Civil works on Second phase of the Tamale Teaching Hospital commenced and at about 55 percent complete.
Construction of 10 Polyclinics at Bisease, Gomoa Dawurampong, Binpong Egya, Ekumfi Nakwa, Etsii Sunkwa, Biriwa, Akunfude, Jamra Mankrong and Potsin; all in the Central Region. Currently the overall progress stands 63%.
Construction of five Polyclinics at Oduman, Sege, Bortianor, Ashaiman and Adenta; in the Greater Accra Region is progressing. Current overall progress also stands at 25%.
The Parliament of Ghana passed the legislative instrument on Tobacco Control Regulations in 2017. The Ministry also expanded the list of pharmaceutical products reserved for local manufacturers. iWatch Africa will review the Tobacco Control Law and conduct a compliance review of the law. Our findings and reports will be published on our website and shared with our partner organisations.
In 2017, the Ministry in charge of health also approved the recruitment of 15,667 staff, comprising 11,573 nurses, 247 doctors, 1,883 support staff, 938 allied health staff and 14 physician assistants.
Read Also: MSDI budget breakdown: ¢800k for website; ¢500k for a 4-wheel drive
iWatch Africa, in 2018 will track the general impact on the functionality and efficiency of CHPS Zones in Ghana.
Check out tracking video below:
Gideon Sarpong | Policy Analyst | iWatch Africa