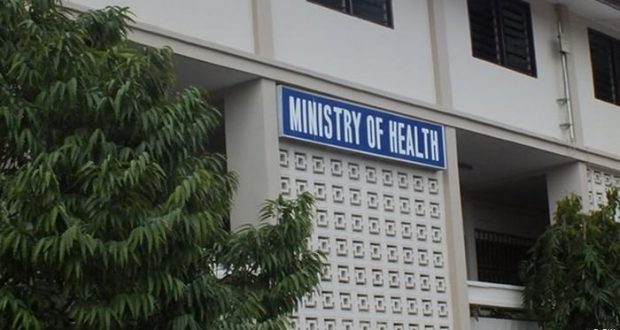 Over GH¢1.2 billion saved after MoH contracts were reassessed in 2017 [Infographic]
Tracking government expenditure
iWatch Africa as part of our mandate to track government expenditure can confirm that a total amount of GH¢1,234,269,337.2 liability claims against the Ministry of Health (MoH) was rejected by the Auditor General partly due to the absence of documentary evidence.
This means that the government managed to save over GH¢1.2 billion which otherwise would have been paid out as liability claims.
Another very troubling development discovered during the assessment of the report on Liabilities of Ministries in Ghana was the difficulty of the Ministry of Finance (MoF) to reconcile its liability portfolio with figures provided by the Ministry of Health which resulted in huge discrepancies.
For example; a schedule of debt compiled by MoF on behalf of Ghana Health Service asserted that government was indebted to five contractors totaling GH¢14,742,846.39 as at 31 December, 2016. However, MoH asserted that government liability in relation to various transactions was GH¢1,003,951.30 as at 31 December, 2016.
Read Also: Gov't rejected payment claims of over GH¢40 million to Zoomlion in 2017
Below is an infographic breakdown of the liability claims that were rejected by the Auditor General under the Ministry of Health in 2017.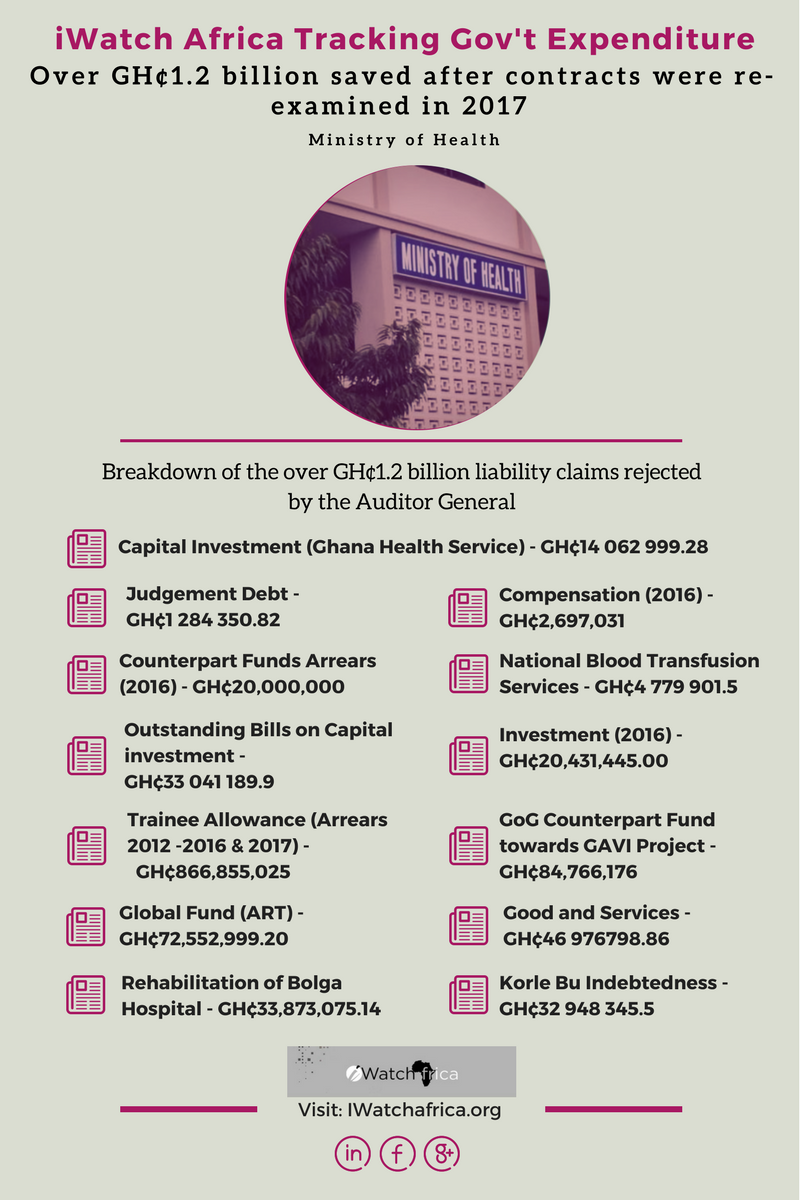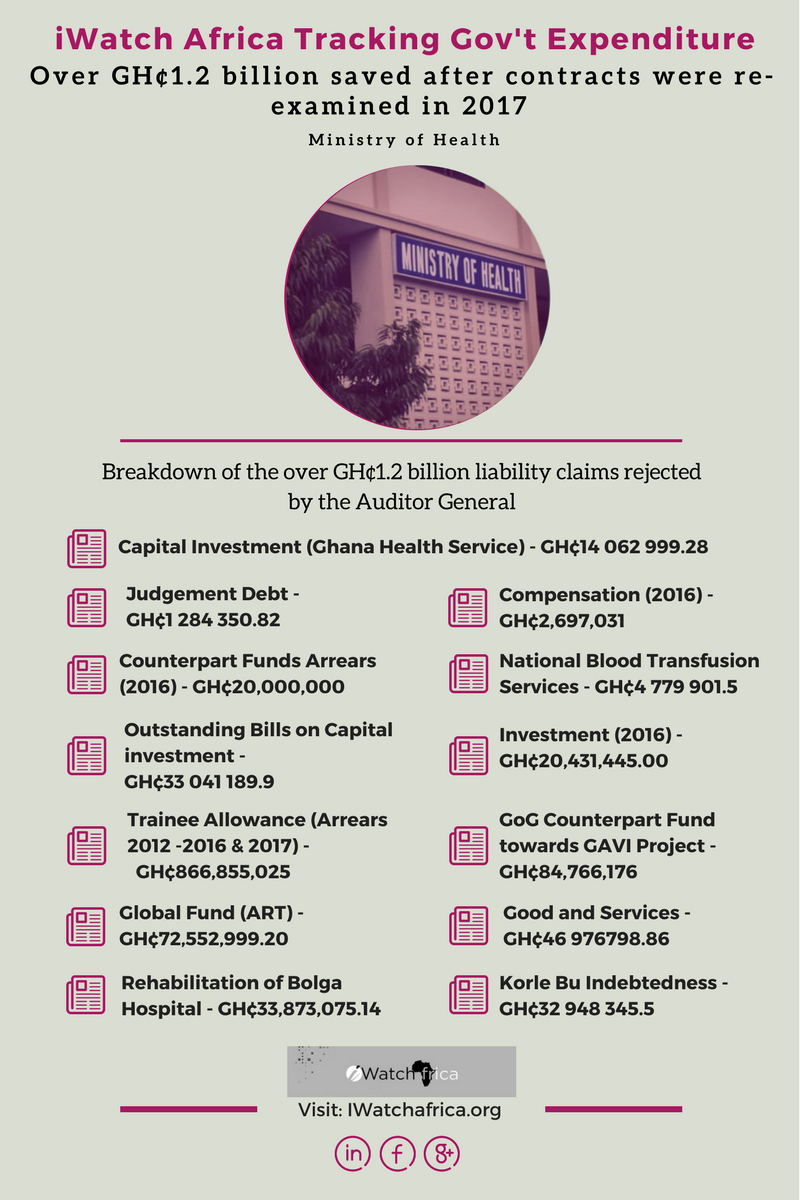 Report by  Gideon Sarpong | Policy Analyst |  iWatch Africa