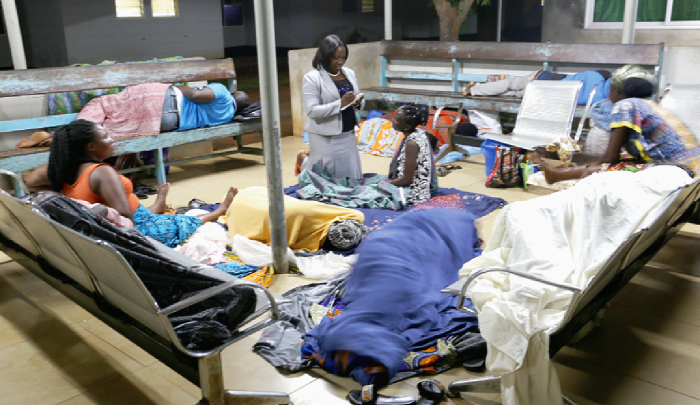 Top ten causes of admissions and deaths in Ghana [infographic]
Tracking healthcare in Ghana
A review of the 2017 Ghana Health Service report by iWatch Africa has revealed that malaria was the leading cause of medical admissions and deaths in 2016. The report indicated that while over 130,000 people were admitted as a result of malaria, close to a 1000 people lost their lives.
The report also revealed that Asphyxia was the leading cause of death among children under the age 5 with over 430 cases. Second place was malaria with over 300 cases recorded.
Diabetes, which ranked as the number 14 cause of most deaths in Ghana in 2005, is now the number 7 cause of most deaths, representing over 46 percent increase in diabetes death rates in the last ten years, and the biggest increase since 2005.
Below is an infographic report on the ten causes of admissions and deaths in Ghana;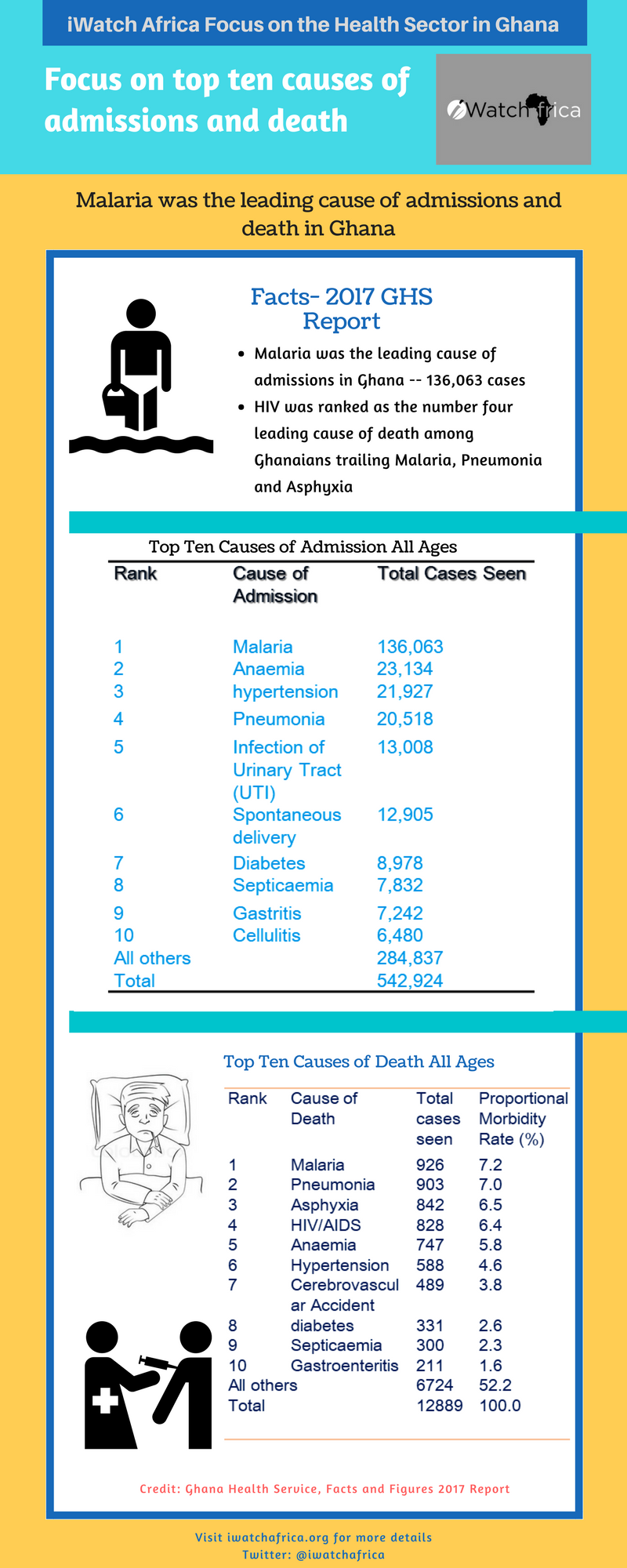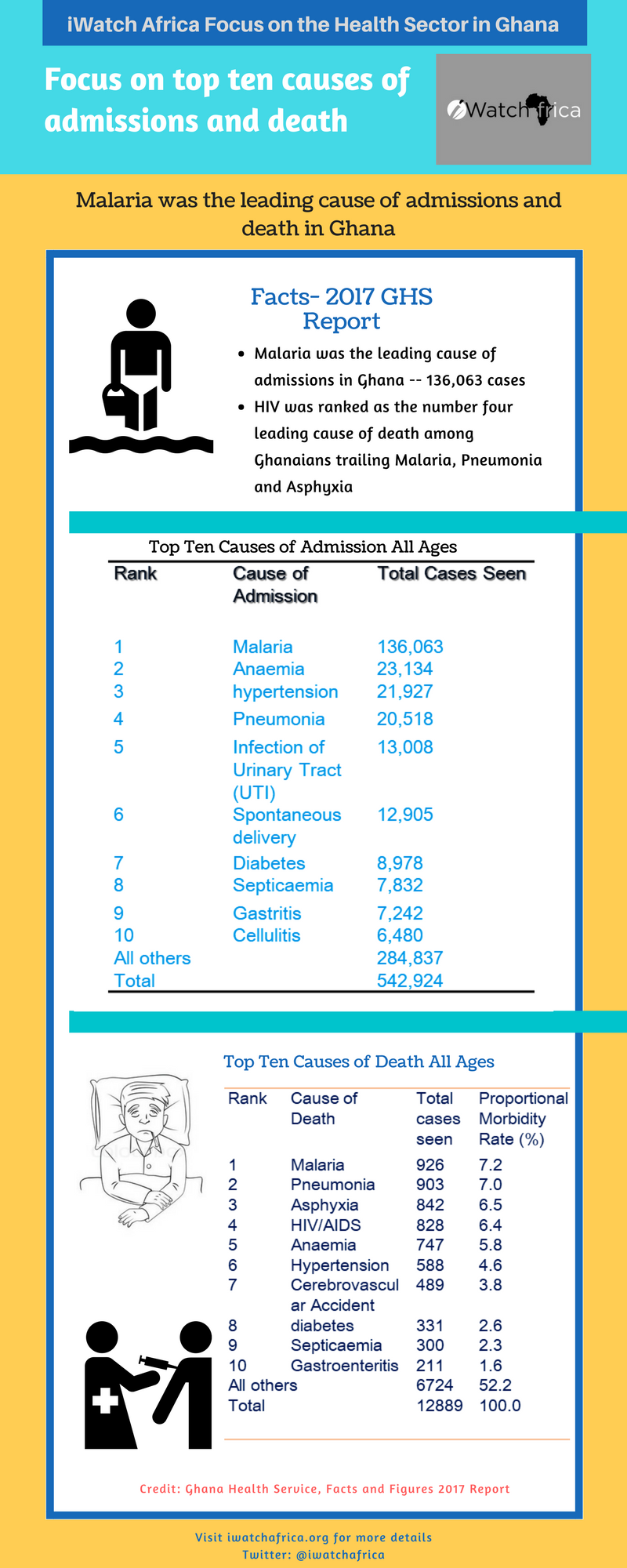 Report by Gideon Sarpong | News Content Director | iWatch Africa