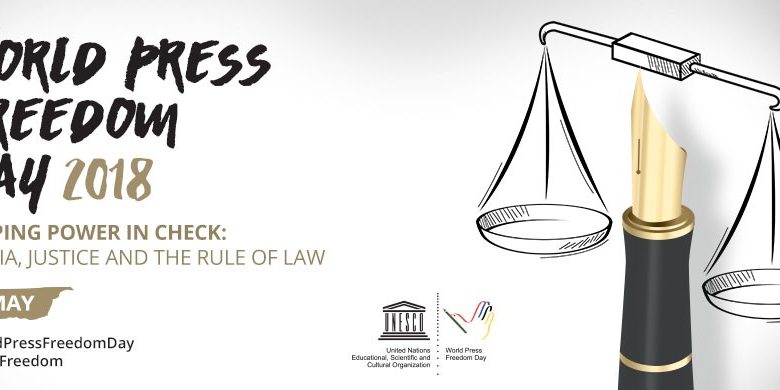 World Press Freedom Index 2018: Ghana ranked number one in Africa
World Press Freedom Index
Ghana has dethroned Namibia to become the best country in Africa in the latest World Press Freedom Index. The West African nation also ranked 23 in the world.
The World Press Freedom Index measures the level of media freedom in 180 countries. Nigeria ranked 119 in the world.
Namibia topped the rankings in 2017 in Africa.
Curbs and restrictions on press freedom remain a huge concern on the continent and media watchdogs and press freedom advocates continue to voice these concerns.
The numerous restrictions range from subtle forms of censorship by political and government authorities to imprisonment of journalists and media activists in practice.
The 2018 World Press Freedom Index recently released, compiles the degree of freedom available to journalists in 180 countries. It takes into consideration the degree to which the media are able to function independently of sources of political, governmental, business and religious power and influence is a strong indicator of the level of press freedom at play.
A group of experts responded to a questionnaire that was based on pluralism, media independence, media environment and self-censorship, legislative framework, transparency, and the quality of the infrastructure that supports the production of news and information.
The index scored each country according to points. From 0-15 points (good), 15.01 to 25 points (fairly good), 25.01 to 35 points (problematic), 35.01 to 55 points (bad), and from 55.01 to 100 points (very bad). Eritrea, Djibouti, and Sudan had zero points and were the least ranked on the index.
For Nigeria, human rights have continued being trampled upon and concerning cases include the use of the police by the state against the protesters of Bring Back Our Girls, and the Muslim minority Shiite group whose leader has been under arrest for more than a year.
Eritrea was ranked the worst in Africa in the report. For the past 26 years, Eritrea has been a dictatorship in which there is no room for freely reported news and information. At least 11 journalists are currently detained without any charges or trial.
Declared by United Nations General Assembly, every year, the day of May 3 is celebrated as World Press Freedom Day to raise awareness of the importance of freedom of the press.
Read Also: Tax exemptions cost Ghana GH¢2.6bn in 2017
UNESCO also brings together the media professionals, press freedom organizations and UN agencies to evaluate the state of press freedom worldwide and discuss solutions for addressing the prevailing challenges.