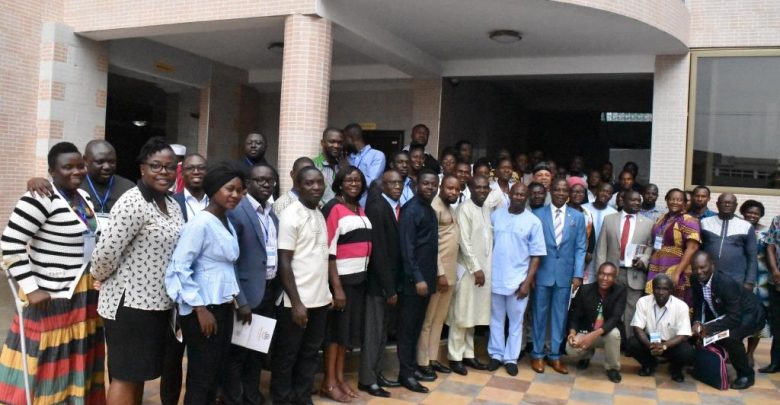 iWatch Africa participates in a three-day workshop with Anti-Corruption Call Partners
iWatch Africa participated in a three-day capacity building workshop with Anti-Corruption Call Partners organized by STAR-Ghana last week.
The three-day (3) event was to train and dialogue with partners of the Anti-corruption Call. The event, which was informed by a rapid capacity assessment survey conducted among the Anti-Corruption Call Grant Partners in April, 2018 provided minimum programme capacity to partners, and clarified in very practical terms, the ways for practicalising Political Economy analysis.
The engagement which took place at Tomreik Hotel in Accra from 27th -29th June 2018, explored linkages between the work of Anti-Corruption Call Partners' (Civil Society Organisations) and that of the African Parliamentarians Network Against Corruption (APNAC).
Other areas of empowerment included; the review of a Gender Equality and Social Inclusion (GESI) assessment tool, which was subsequently applied in the assessment of Grant partners' respective projects and organisational make-up.
As part of STAR-Ghana's Capacity Building Workshop for Anti-Corruption Grant Partners, thematic clusters were created for partner organisations in relation to focus of their project.
This cluster is working to bring together organisations working on Regulatory framework and policies on transparency and accountability. The clustering was done with the object of building collective actions on Anti-corruption and enhancing synergies of the various interventions.
Out of the project briefs, the cluster members identified points of entry for future collaboration including:
i. Most organisations working to influence policy and legal frameworks   space to promote the delivery of goods and services devoid of corruption
ii. Another common area identified was the fact that most of the projects are working to increase knowledge and promote awareness and build the capacity of citizens to reject corruption
Read Also: iWatch Africa, Socioserve-Ghana & JMK hold strategic workshop towards launch of 'Together Against Corruption' Project
iWatch Africa, together with our partners are currently working on a STAR-Ghana facilitated project titled, 'Together Against Corruption,' with funding from UKAid, EU and DANIDA.
Report by Banini Philip, Edited by Gideon Sarpong.