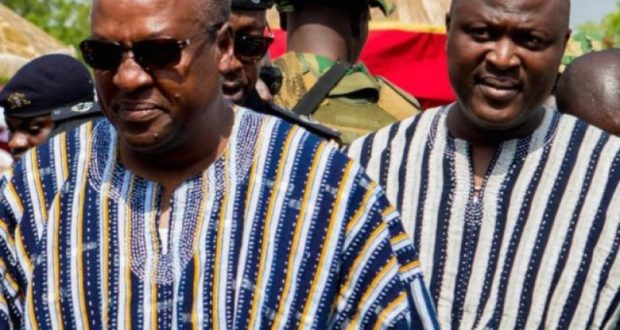 Ghana's Banking Crisis: How Ex-President Mahama's brother GHC302M debt collapsed UT Bank
Tracking government expenditure
A leaked report of how UT Bank collapsed in 2017, commissioned by the Bank of Ghana (BoG) has revealed that the brother of ex-president John Mahama, Ibrahim Mahama, was among those who heavily owed the bank, leading to its eventual collapse.
A loan facility of GHC302 million ($65M) was extended to the businessman's four companies without following proper banking procedures and he has since refused to pay his debt, the document noted.
His failure to pay his debt left the bank in a dire financial situation.
Following that, the bank board called for an emergency meeting to discuss how best to get Mr. Ibrahim Mahama to pay his debt.
Minutes of the board meeting noted: "[Ibrahim Mahama] had made no effort to honor any of the assurances he gave when he met them on 29th March 2016."
Subsequently, the board decided to "exert external pressure" on Mr. Ibrahim by meeting his brother, Mr Mahama, who was the then president.
The board held another meeting in which they invited Mr. Ibrahim but he failed to show up.
The Board "felt slighted and disrespected by his actions" and "questioned his credibility as a businessman," according to the report.
At another board meeting in which Mr. Ibrahim finally attended, he assured the board that he was "making every effort to pay the amounts outstanding from related companies."
In August 2018, the Bank of Ghana revoked the license of the UT Bank over its inability to turn around the negative capital adequacy position of the bank.
Meanwhile, Mr. Reindorf Twumasi Ankrah, lawyer for some companies affiliated to businessman Ibrahim Mahama has described the leaked report as "skewed" as he urged Ghanaians to dismiss the report.
He also argued that his client's indebtedness to the bank did not cause its collapse.
Seven banks have collapsed in the last two years
Public confidence in the banking sector has been shaken following the collapse of a total of seven banks – two in 2017 and five this year — as part of firm steps by BoG Governor, Dr Ernest Addison, to keep the sector sane.
Two weeks ago, the licenses of five universal banks, Royal Bank, Construction Bank, Sovereign Bank, Unibank and BEIGE Bank, were revoked. According to the central bank, the action became inevitable due to the inability of some of the banks to meet existing minimum capital requirement.
Some of the troubled banks also faced liquidity issues while others obtained their licenses through dubious means. The collapsed banks will cost tax payers an estimated GHC 8 Billion.
Read Also: Onchocerciasis (River Blindness): 4.7 million Ghanaians in 85 districts at risk of contracting the disease
More calls for prosecution
Chief Executive Officer of Dalex Finance, Ken Thompson, says the latest revelations must trigger prosecutions.
"Ghana is a democracy and they should be put before a court of competent jurisdiction. If they are found culpable lock them up, take the key and assure as that [they will be kept in jail]," he said.
Report by Gideon Sarpong | iWatch Africa