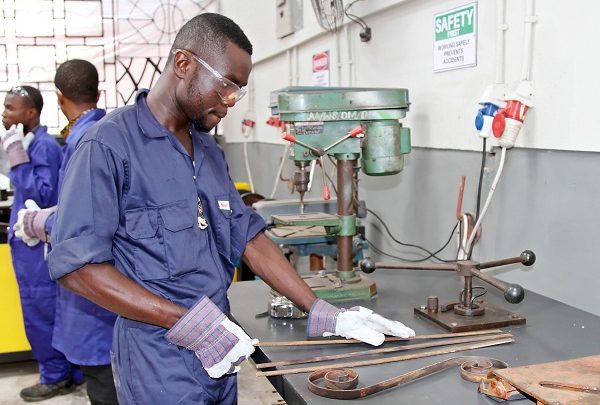 TVET: Tracking government commitments in Ghana [infographic]
Tracking educational promises
iWatch Africa's third-quarter assessment of government commitment to construct 20 modern TVET schools and 10 Regional STEM centers as indicated in the 2018 Budget Statement has revealed that, no progress had been made as at the end of August,2018.
With few months to the close of the year, iWatch Africa can project that it is unlikely the government will be able to honor its commitment.
Meanwhile, President Akufo-Addo has reiterated his commitment to the construction of 20 modern TVET schools. He made this known during a speech at the 50th anniversary celebration of the Ho Technical University over the weekend.
Below is an infographic report: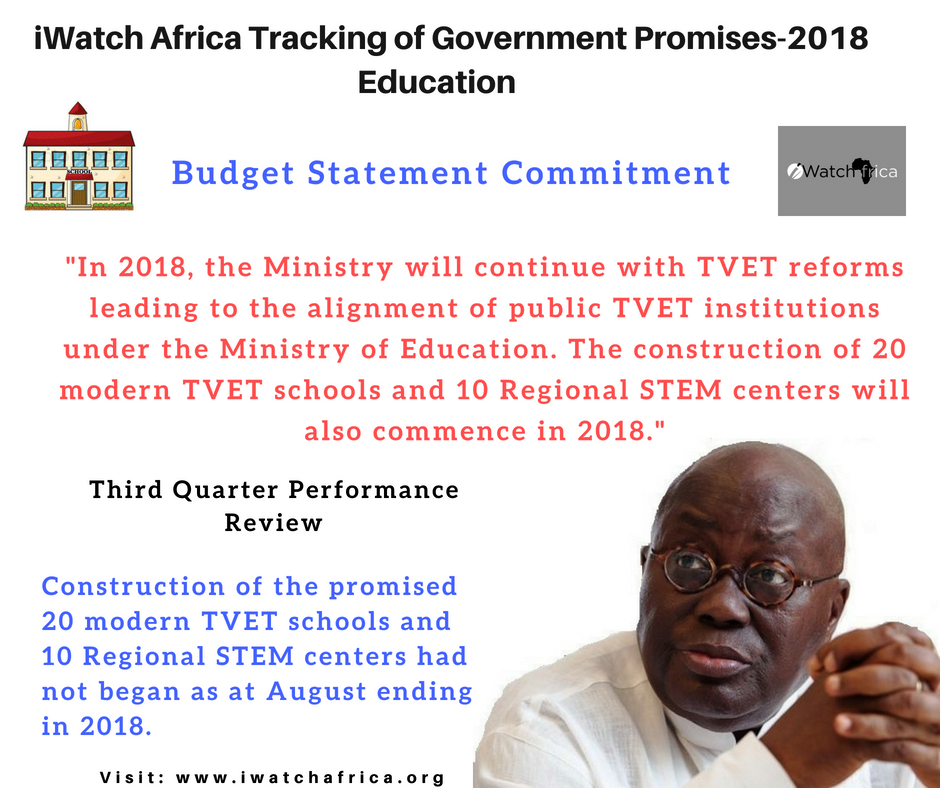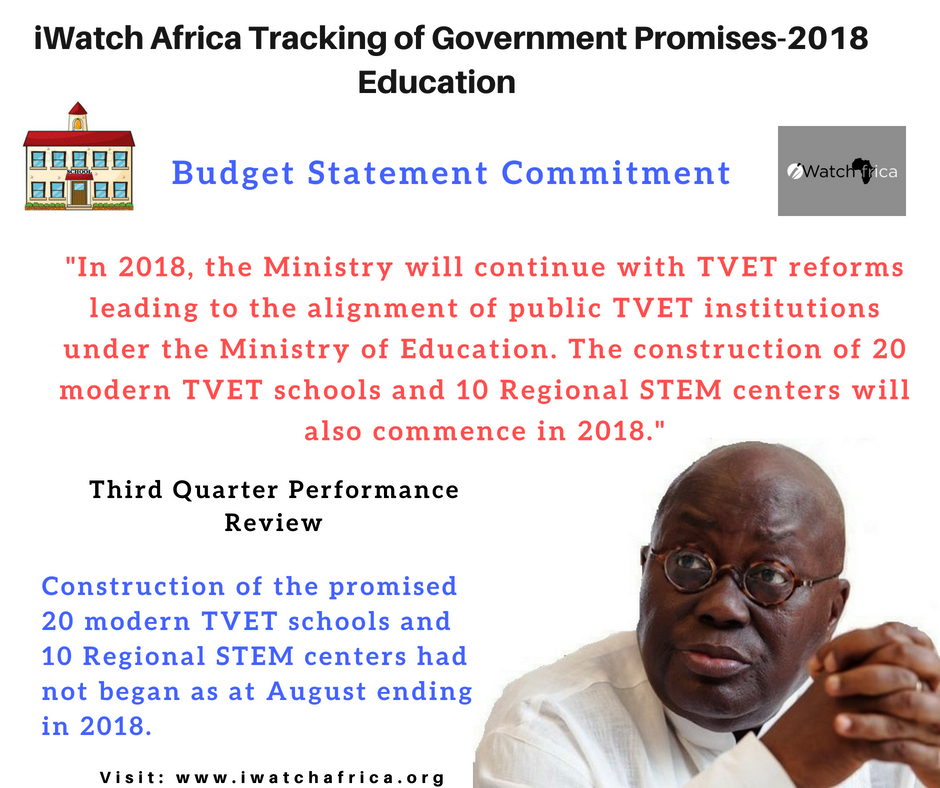 Report by Gideon Sarpong | iWatch Africa