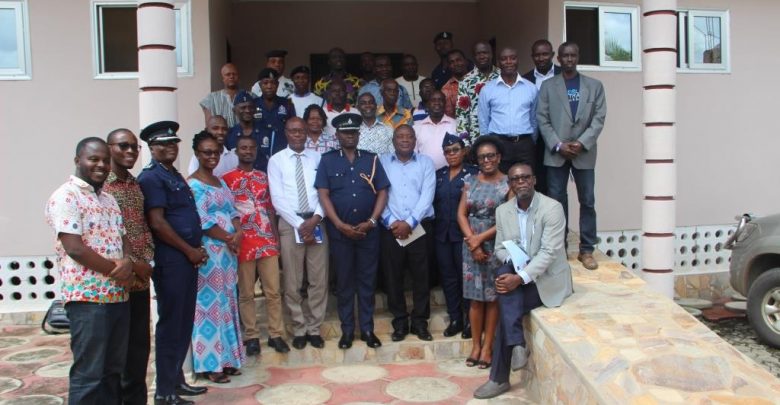 'Together Against Corruption Project' successfully launched in the Eastern Region
Tracking police corruption
The 'Together Against Corruption Project' (TAC) being implemented by iWatch Africa, JMK and Socio-Serve Ghana was successfully launched at the Starr Villa Hotel in the Eastern Region on Tuesday.
'Together against Corruption' is a 2-year project which seeks to build citizens' capacity to fight corruption in their engagements with the police as well as increase the responsiveness of the police administration to cases of corruption involving police Officers.
The 'TAC' launch was attended by representatives from the Ghana Police Service, Ghana Integrity Initiative, Star-Ghana and the media.
Yahya Ahmed Nkrumah, the Project Officer of JMK Consulting also unveiled a baseline study on the perception of police corruption as part of the launch.
Key areas of the TAC project include:
1.Handling of cases reported by citizens at police stations/ charge office and how shiftily and transparently these cases are handled.
2.Enforcement of traffic regulations on the road to ensure that motorists are not offering bribes to Police Officers and also Officers are not extorting of monies from Motorists.
Read Also: iWatch Africa, Socioserve-Ghana & JMK hold strategic workshop towards launch of 'Together Against Corruption' Project
The project target regions include;
—Five Districts
–Upper Manya Krobo/ Assesewa District
–Akwapim North/ Akropong District
–Yilo Krobo/ Somanya District
–Ho West/ Peki District and Anyawiase District
–North Tongu/ Aveyime District
'Together against Corruption' is supported by STAR-Ghana with funding from UKaid, DANIDA and EUROPEAN UNION.
Report by iWatch Africa