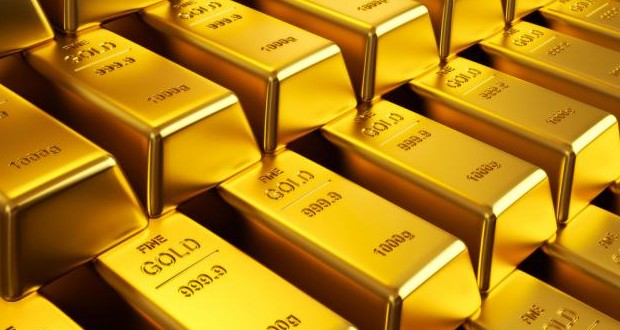 Government fails to investigate missing $7 billion gold proceeds
Tracking government expenditure
iWatch Africa can confirm that the government of Ghana as at September 2018 had failed to investigate how a whopping $7 billion worth of gold was shipped out of the country unaccounted for in the last couple of years.
Dr. Steve Manteaw who heads the Public Interest Accountability Committee (PIAC) is completely bemused over the apparent state of inertia by the country's customs officials to get to the bottom of the matter.
The Vice President Dr Mahamudu Bawumia in January this year revealed that about $7 billion of gold exports were unaccounted for from Ghana to the United Arab Emirates.
Read Also: Missing Gold: How Ghana lost over $6 billion in gold export revenue to major trading partners
Swiss Ambassador to Ghana Roland Fischer also said Switzerland imported over $2 billion worth of gold from in 2016 alone.
But, official records show that Ghana exported less than $2 billion worth of gold during the year under review.
This, Manteaw believes is unacceptable. According to him, the Customs officials should have investigated the matter by now.
"The way my view you do this is to trace the transaction backward. So I would expect our Customs Officials will get in touch with our counterparts in these countries-Dubai and Switzerland- and try to obtain further information from them in terms which companies imported the gold into their countries.
"Based on the import documentation it will be possible to trace who the exporters from Ghana were. So that once you get the data from Ghana who did the export then you will try to take it further by finding out how the exports were done and why they were not captured," he explained.
He was surprised nothing has been done about such a serious matter.
Cartel Plot
Head of the Africa Center for Energy Policy (ACEP) Ben Boakye attributed the canker to a cartel operating within the West Africa sub-region with contacts to officials at the country's ports.
According to him, the agents of these cartels have identified loopholes within the mining and exportation system which they are exploiting.
Even more, worrying for Mr. Boakye is the country's inability to track how much gold is produced within a period.
"We must know how much gold is produced, including, those from small-scale miners," he added.
Apart from that, he bemoaned the sloppy border control regime in the country and called for its strengthening.
He said the country must be able to account for what is extracted from the ground, as a first measure of fighting the canker.
Read Also: Small-scale gold production dropped by only 6% in 2017 despite ban
Former Minerals Commission head, Dr. Tony Aubyn also confirmed there is a gold smuggling syndicate who uses neighbouring, non-producing gold countries to export the mineral.
According to him "gold is a commodity which people can put in their pockets and travel with it."
"This has to be properly investigated," he said adding it constitutes a huge leakage of the country's revenue.
By Gideon Sarpong | iWatch Africa