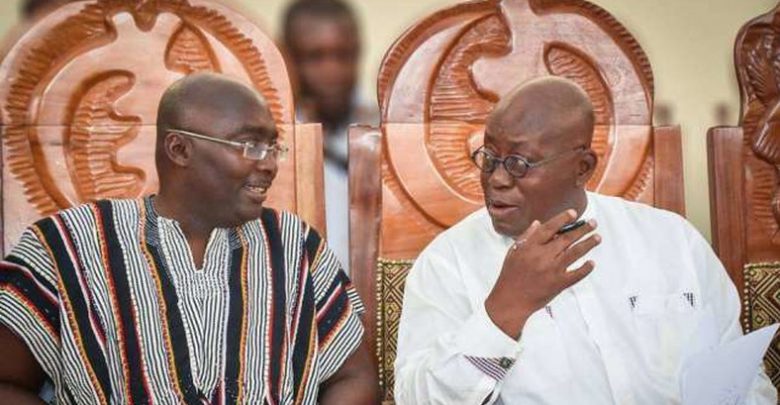 Government's handling of RTI Bill troubling [infographic]
Tracking the passage of the RTI Bill
The Right to Information Bill was first drafted in 1999 under former president, Jerry John Rawlings. Twenty years later, all successive governments have failed to pass the bill into law which is critical to holding public officials accountable.
Various advocacy groups emerged to press for the immediate passing of the bill into law in 2002, but it was reviewed in 2003, 2005, 2007, 2017 and 2018.
The National Democratic Congress (NDC) in its 2008 and 2012 election manifestos promised to ensure the Bill was passed. In 2010, it was presented to Parliament for consideration.
In 2011, the government signed unto the Open Government Partnership (OGP) Initiative with a commitment to pass the law. In November 2013, the Bill was formally laid before parliament.
Former Deputy Attorney General, Dominic Ayine in 2015, moved the Bill for second reading in Parliament. In October 2016, the Bill was withdrawn and replaced with a new one which was immediately laid.
Following the dissolution of the Sixth Parliament of the Fourth Republic and the swearing-in of the new Parliament in January 2017, the Bill had to be re-laid by the new government before work commenced on it.
Read Also: PIAC calls for sanctions after Gov't fails to provide data on ABFA expenditure
Check out the government's commitment to the RTI Bill in the 2017 Budget and recent comments by the Majority Leader, Osei-Mensah Bonsu which is deeply troubling in the broader effort to promote transparency and hold public officials accountable in Ghana.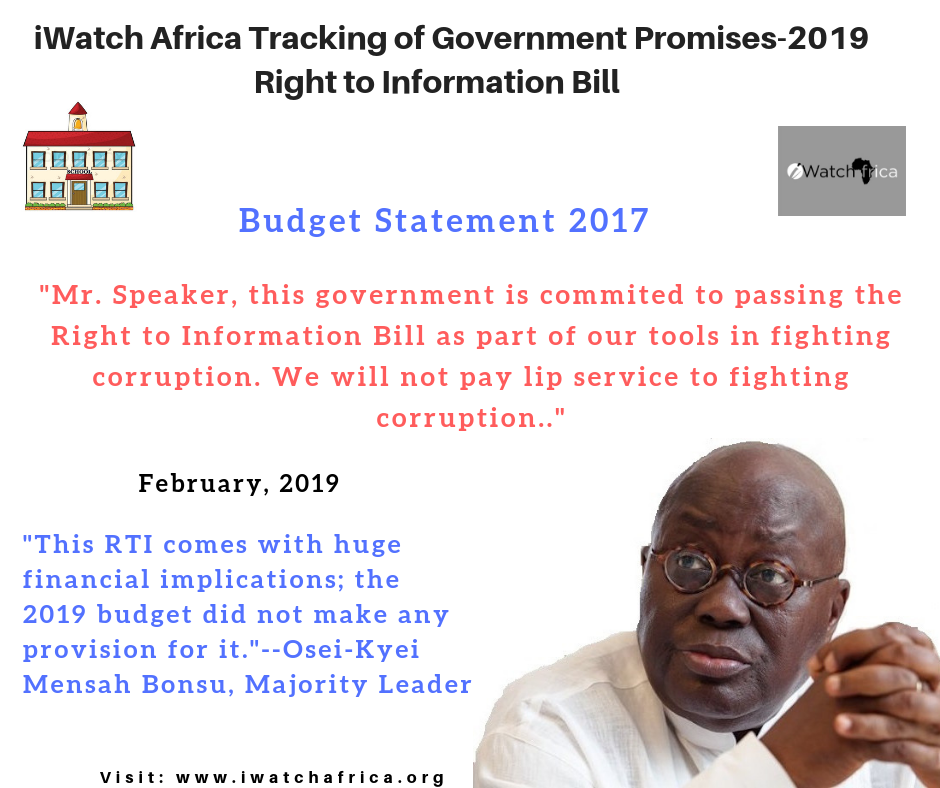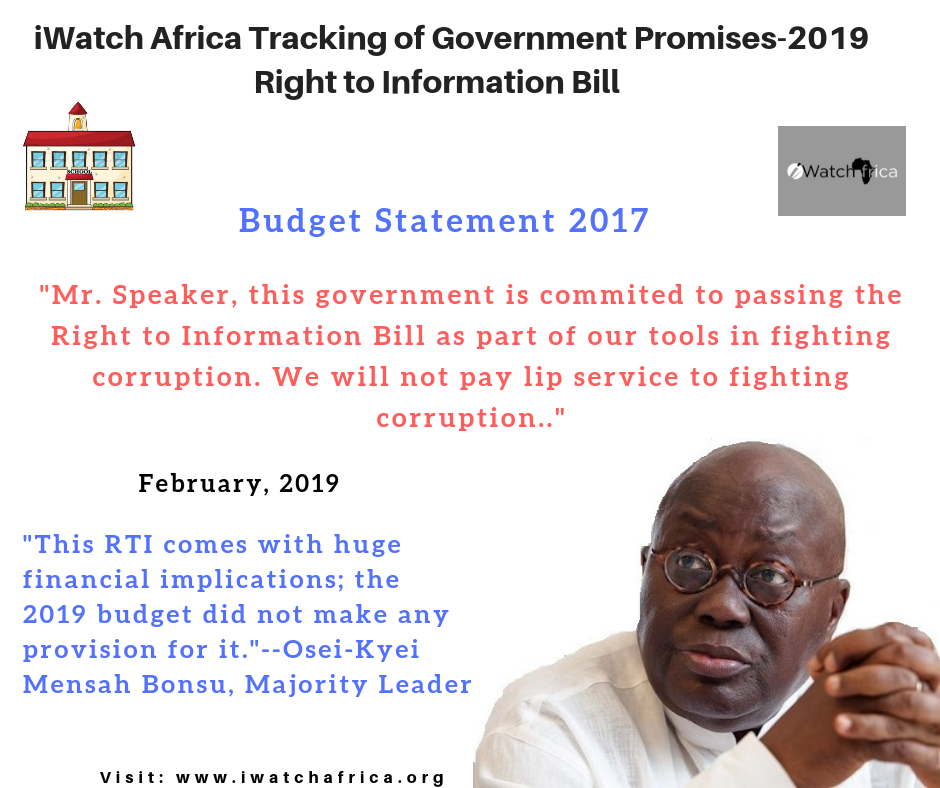 By Gideon Sarpong | iWatch Africa