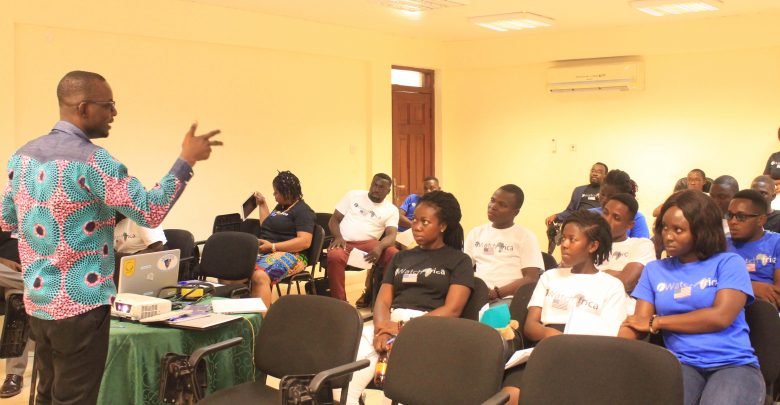 iWatch Africa Digital Rights Initiative: Call for Participants
Introduction and call for Participants:
iWatch Africa with support from the Collaboration on International ICT Policy for East and Southern Africa (CIPESA), through the Africa Digital Rights Fund (ADRF) is calling on all interested Ghanaians to apply to be a part of the Countering Online Abuse and Harassment of Rights Activists and Journalists initiative.
The initiative is aimed at training journalists and rights activists to track, document and analyse threats against journalists and rights activists within the digital ecosystem in Ghana.
All tracked cases depending on the severity will be reported to the Commission on Human Rights and Administrative Justice (CHRAJ) in Ghana.
iWatch Africa will work closely with CHRAJ and other policy makers in Ghana to develop protocols to look at, among other things, internal psychological and legal support for journalists and rights activists; proper reporting of online harassment; community management and content forum moderation.
Eligibility
Applicants are expected to be:
• Ghanaian nationals aged between 18 and 35 years old, and belong to the group of young people who are prepared to play a decisive role in shaping the future of Ghana.
• Students, community leaders, journalists, young leaders, people who are active in social movements online, community organizations, and bloggers.
• People or activists who have been directly contributing to digital rights and have inspired others to do the same through social media platforms.
Important Dates:
• Deadline for applications: 7th February 2020; 11: 00pm GMT. Applicants will also be selected on rolling basis.
• Announcement of selected applicants: 9th February, 2020.
• Training will take place in Accra. The venue and date of launch/training will be announced subsequently.
NB:1. Interested female are strongly advised to submit their applications promptly.
All applicants MUST follow our social media pages. Twitter: @iwatchafrica and Facebook: @iWatchAfrica
Follow the link below / Copy and Paste the link below in your browser and complete the recruitment form
👇👇👇