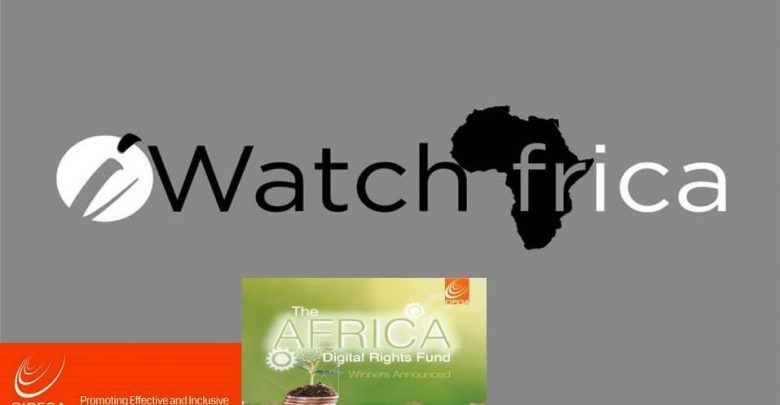 iWatch Africa to launch a digital rights initiative in Ghana with support from CIPESA (ADRF)
iWatch Africa is glad to announce that we would be launching our digital rights initiative with support from the Collaboration on International ICT Policy for East and Southern Africa (CIPESA), through the Africa Digital Rights Fund (ADRF).
iWatch Africa is among 14 organizations selected by CIPESA to advance digital rights in 18 different countries around the continent.
iWatch Africa's initiative will focus on tracking, documenting, and analysing online abuse and harassment against journalists and rights activists covering political and societal issues in Ghana. Based on the various cases, iWatch Africa will engage the Commission on Human Rights and Administrative Justice (CHRAJ) and policy makers to develop protocols for legal support for victims to seek redress among other activities.
Project Lead for the initiative, Gideon Sarpong reiterated the impact of the threat against journalists and rights activists today within the digital ecosystem and why the initiative is important.
"Thirty one percent of journalists and rights activists tone down coverage of certain stories after being harassed, while 23 percent of journalists stop coverage of certain stories after being harassed. We lost Ahmed Suale not too long ago and we cannot allow this to continue," Mr. Sarpong stated.
"This year is an election year and we are committed to defending journalists and rights activists who are dedicated to serving the public interest. We need to promote cyber hygiene for all," he added.
Launched in April 2019, the ADRF responds to rising digital rights violations such arrests and intimidation of internet users, network shutdowns, and a proliferation of laws and regulations that hamper internet access and affordability. It offers flexible and rapid response grants to initiatives in Africa to implement activities that advance digital rights and the potential of technology to uphold human rights, advance democratic governance, and drive innovation.
The launch is expected to take place early February, 2020. More details to follow.
Credit: iWatch Africa