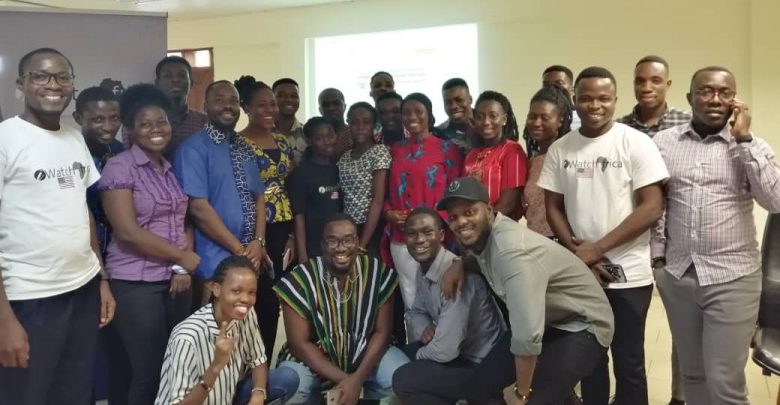 iWatch Africa to unveil its digital campaign to curb online abuse of journalists & rights activists
iWatch Africa is set to unveil its digital rights campaign this week as part of a concerted effort to curb online harassment experienced by rights activists and journalists in Ghana.
The digital campaign which is part of iWatch's Digital Rights Initiative is aimed at educating over a million people on the dangers of abuse of journalists and rights activists within the digital ecosystem.
The project focuses on tracking, documenting, and reporting online abuse and harassment of journalists and rights activists covering social issues in Ghana.
Based on the various cases, iWatch Africa will engage the Commission on Human Rights and Administrative Justice (CHRAJ) and other key stakeholders to develop protocols for legal support for victims to seek redress and proper reporting of online harassment and content forum moderation.
Project lead for the initiative, Gideon Sarpong expressed iWatch Africa's dedication to promoting cyber hygiene and defending rights of journalists and rights activists in Ghana. He also reiterated the impact of the threat against journalists and rights activists today and why the initiative is important.
"Thirty one percent of journalists and rights activists tone down coverage of certain stories after being harassed, while 23 percent of journalists stop coverage of certain stories after being harassed. Journalists play a crucial role in defending our freedoms and rights, we cannot allow this to continue," he stated.
The digital rights project is supported by the Collaboration on International ICT Policy for East and Southern Africa (CIPESA), through the Africa Digital Rights Fund (ADRF).
Credit: iWatch Africa