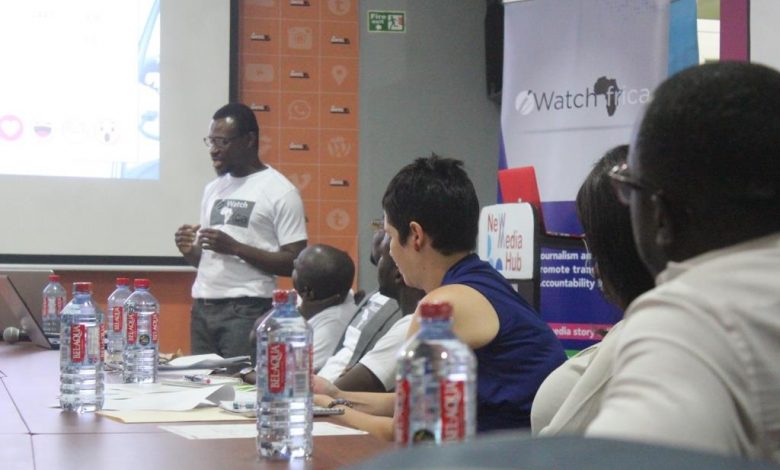 iWatch Africa to launch its 2021 'Policy Dialogue Series' on Saturday, Jan 16
iWatch Africa will officially unveil its maiden 'Policy Dialogue Series' on Saturday, 16th January 2021 as part of a broader effort to bring together diverse and expertise voices to proffer solutions to some of the most pressing challenges facing the continent.
This year-long initiative seeks to influence policy decisions at the highest level of governance in Ghana and across the sub-region and will be a combination of virtual meetings and physical summits.
The theme for the maiden edition is; ''Navigating some critical sectors in 2021' with guests sharing their expectations for the new year.
Co-founder of iWatch Africa, Gideon Sarpong believes that the dialogue series, "will be an important vehicle for talking through critical issues facing the region and finding areas of convergence for development."
"I expect that these dialogue series would be an immersive experience with an end goal of designing practical blueprints across several domains for sustainable development," he added.
The launch will be a virtual session and it is open to the public:
iWatch Africa is inviting you to the launch of its Policy Dialogue Series.
Topic: Navigating some critical sectors in 2021
Time: Saturday, January 16, 2021 02:00 PM GMT
Join Zoom Meeting
https://us02web.zoom.us/j/89608831830?pwd=N3p2TVlYV0k0cW90TDBkQ3YwZ0JEUT09
Meeting ID: 896 0883 1830
Passcode: 257197
Source: iWatch Africa | Follow @iwatchafrica