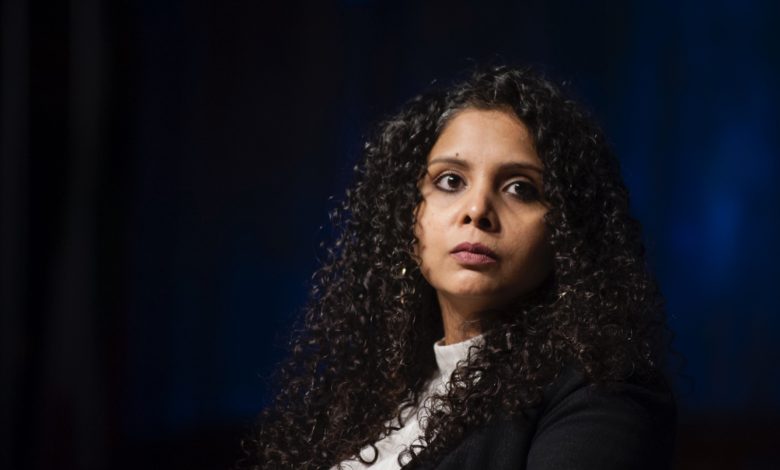 Trending
Protecting journalists from online abuse: a guide for newsrooms
The brutal harassment of Indian journalist Rana Ayyub has escalated from online trolling to headline-grabbing persecution in recent days. Her case is shocking but not isolated: 73% of women journalists say they have experienced online violence, according to a survey of 714 journalists identifying as women by the International Center for Journalists (ICFJ). Research by iWatch Africa, which I co-founded, tracked over 5,000 cases of online abuse and harassment directed at journalists in Ghana in 2020.
Social media platforms have given journalists many opportunities, facilitating the exchange of views and information, promoting their content, and improving audience engagement. But they have also created new threats to their safety and wellbeing.
Newsrooms must be equipped to face these threats. That is why my work at the Reuters Institute has focused on creating guidelines for newsrooms in West Africa (and beyond) that promote a knowledge-sharing approach for a more resilient response to online abuse.
The roadmap includes five action points:
Build digital rights literacy
Establish safety practices
Conduct risk assessments
Implement support mechanisms
Assign roles and tasks
The purpose is not to shield journalists from criticism or promote the criminalisation of online speech, but to deal with a real threat facing journalism today, which has the potential to erode press freedom in West Africa if it goes unchecked. Here is a summary of the roadmap. Here you can download the full paper, which outlines these steps in detail and includes links to training resources.
1. Build digital rights literacy
The first step is to build digital rights literacy in the newsroom. This involves undertaking training to build awareness of what journalists can expect and demand when working online, and what constitutes abuse: trolling, doxxing, cyber-bullying and so on.
Content about digital rights must be accessible in a variety of formats because people learn differently: videos, podcasts, memes, posters in the newsrooms. There should be a continuous engagement process on the topic. Abuse evolves as quickly as technology, so host regular meetings – both formal and informal – to discuss online harassment cases.
2. Establish safety practices
Top managers must make it clear that the organisation takes online violence and abuse very seriously. This is a first step in creating a safety culture in the newsroom and building confidence among the team. Your journalists should be aware that online abuse is not something they should just "put up with" or a "rite of passage".
Clear reporting lines must also be created so journalists know whom to turn to in the event of abuse. Maintain records of incidents. You cannot effectively respond to what you do not track.
3. Conduct risk assessments
With each new case, the online safety team will need to conduct a risk assessment. This will focus on three key areas: physical risks, psychological risks, and reputational harm.
Here are some key factors to consider in the case of physical threats:
Overall online environment (frequency of online attacks & level of impunity in the country).
The credibility of the threat from the individual aggressor in question, and the public nature of journalists' work. (Are they recognisable?)
In the case of psychological and emotional risk, weigh the intensity of the harassment. Is the content harassing on the grounds of gender, race or sexual orientation? This can be particularly damaging. Also consider the psychological state of journalist being targeted: are they in a place to process the resulting emotional response? Do they need professional support to do so?
In terms of reputational harm, weigh the degree of hostility and potential smears to the journalist's character. How credible will these attacks be regarded by the public? Are the attacks political in nature?
4. Implement key support mechanisms
These key guidelines outline the provision for journalists of digital security, legal and psychological support, and public shows of support by the newsroom.
An organisation's support matters: it's key to journalist wellbeing. But always consider these factors: will it amplify the attacks? Will it further harassment? Will it harm a potential legal case in future?
Depending on the nature and credibility of the threat, and on the trauma caused by the abuse, support may also take the form of granting temporary leave or re-assignment.
5. Define clear roles and responsibilities
Who does what? There should be no ambiguity. Involve top management in this planning. Those responsible for online safety in newsrooms must thoroughly understand the online environment and issues involved and should be a person trusted by all. Consider diversity when making these appointments: will minority groups in your newsroom feel safe approaching this person? Do you need to appoint more than one online safety coordinator?
There is no such thing as a one-size-fits-all set of protocols. This roadmap should be adapted and modified to fit the needs of individual newsrooms. In the long run, these guidelines will require constant reassessment and updating to accommodate rapid changes in technology, social media tools, and the political landscape that informs online attacks.
To read Gideon's full paper and access resources, download the PDF in this link. 
This paper was first published by Reuters Institute at Oxford University, UK where Gideon Sarpong is a Fellow. Gideon is also a co-founder of iWatch Africa.