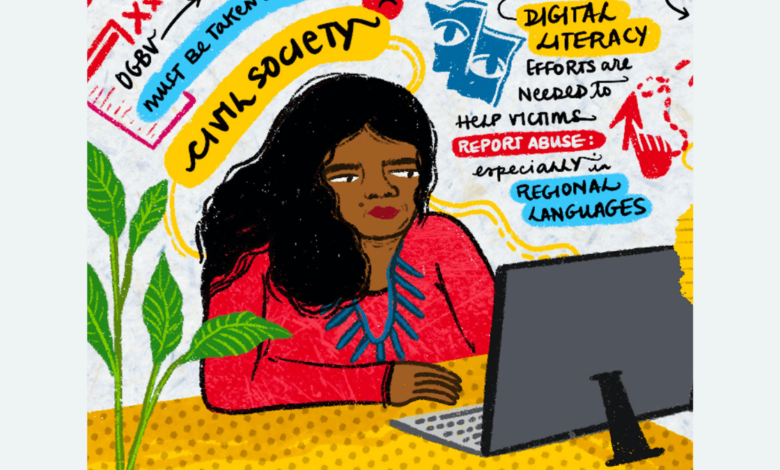 iWatch Africa selects 20 journalists to tackle online abuse & harassment of journalists in West Africa
iWatch Africa has selected 20 journalists for its new initiative to equip newsrooms and media organizations to deal with online abuse and harassment of journalists, particularly women journalists in Ghana and Nigeria.
Online harassment of journalists in West Africa is a phenomenon that has prompted growing concern in recent years. Journalists who report on contested social and political issues increasingly find themselves as the target of abuse through social media and other online means, in some cases including violent threats of death and rape.
The journalists represent some of the major news media outlets in West Africa including Citi FM, BBC, GBC, Premium Times, DW, Vanguard Media and People's Gazette among others.
The Ghanaian journalists include: Linda Naa Deide Aryeetey, Rebecca Ekpe, Bertha Badu-Agyei, Linda Tenyah-Ayettey, Nana Ama Kyei, Daniel Abugre, Harriet Nord and Blessing Kesinornu Aglago.
The Journalists selected from Nigeria include Amaka Okoye, Idris Mohammed, Opeoluwani Akintayo, Ann Chuka Godwin, Chiamaka Okafor, Yusuf Akinpelu, Ajayi Adebola Taofeekat and Ebunoluwa Sessou. Congratulations to the selected Journalists!
The initiative, which is the second phase of iWatch's digital rights initiative, will assist twenty newsrooms in Ghana and Nigeria to develop online safety units which will help tackle the evolving threat against journalists within the online ecosystem.
The project is supported by the Collaboration on International ICT Policy for East and Southern Africa (CIPESA), through the Africa Digital Rights Fund (ADRF).
Credit: iWatch Africa