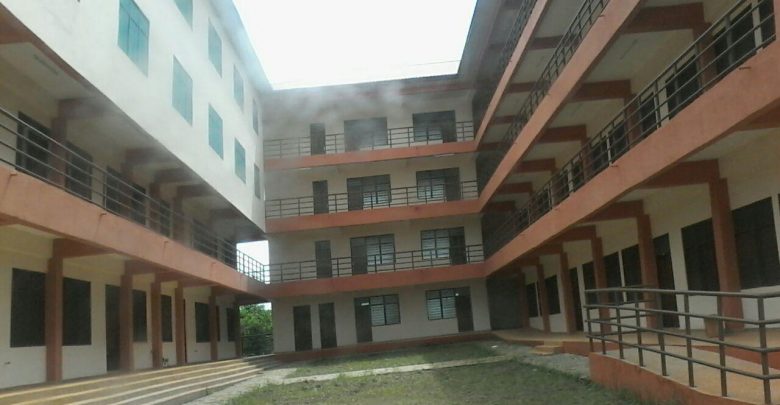 Two unused community day schools deteriorate despite widespread congestion
Tracking Investment in Education
Two community day schools built in the Denkyira East and West districts in the Central Region under the previous government in 2016 are lying idle, while their facilities deteriorate.
The school in the Upper Denkyira East District is at Kyekyewere, while the other facility is at Diaso in Upper Denkyira West.
The schools do not have students, heads and teachers.
Students were not placed in the two schools during the placement exercise under the Computerised Schools Selection and Placement System (CSSPS) because the schools are yet to be signed onto the SHS placement list.
The facilities have not been used since they were completed in 2016.
This came to light when the Central Regional Minister, Mr Kwamena Duncan, toured parts of the Upper Denkyira East and West districts last Tuesday.
It is unclear why the schools have been left unoccupied, at a time many schools could not accommodate the students allocated to them following the introduction of the Free Senior High School (SHS) policy.
Alternative uses
The Member of Parliament (MP) for Upper Denkyira West, Mr Michael Nsowah Gyan, and the chiefs of Denkyira suggested that the two SHSs be converted into colleges of education, nurses training colleges or clinics.
The MP explained that students had failed to patronise the schools because they claimed they were far away from the community.
Commenting on the situation, Mr Duncan said there had to be a stakeholders' meeting to assess the facilities and the feasibility of the proposed conversion.
"The schools were originally built to be SHSs and so there must be a stakeholders' meeting to decide whether or not the Ministry of Education should convert them into colleges of education, nurses training colleges or clinics.
Galamsey
He called on the chiefs to help stop all galamsey activities in the area, saying the land had been destroyed and the Pra River had been heavily polluted as a result of the activities of illegal miners.
He said the Operation Vanguard team had been assigned to the region to help curb the activities of illegal miners and would be stationed at Kyekyewere in Upper Denkyira East and urged the chiefs and the people to cooperate with the team.
Mr Duncan had earlier inspected the school at Diaso and said the proposal for the conversion would be looked at.
Read Also: Third Quarter Assessment of the 'One Village One Dam' Promise
He had earlier addressed staff of the Upper Denkyira West and East distrcit assemblies.
He advised them to be patriotic and provide the necessary support towards the building of a prosperous country.
Credit: Graphic.com.gh