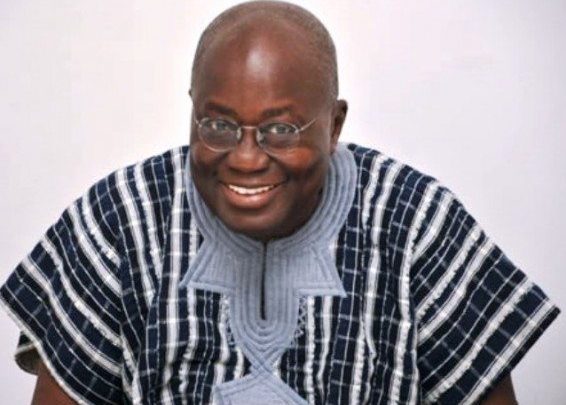 The Promise of September: Free Senior High School
Tracking government promise of free SHS- 2017
In 2005 Ghanaians witnessed the free basic education with the introduction of the Capitation Grant. This initiative afforded an annual per capita grant amount of GHS 3.00 and was later increased to GHS 4.50 in 2009. The rising high cost of living in the economy has led to the amount allocated to the capitation grant inadequate forcing schools to charge levies, making it unmanageable for children from poor backgrounds to participate fully in basic education. The state of affairs was further intensified by the introduction of levies by District Assemblies to support the running of the schools.
In order to salvage the challenges faced by students, parent and guardians as well as administrators of schools, the government in his 2017 budget statement committed to make basic education truly free and ensure participation by all. The budget statement further disclosed that the government will redefine basic education to include secondary education, covering technical, vocational and agricultural education. This technically implies that Basic Education Certificate Examinations (BECE) will be used as a tool for placement of students into second cycle schools and not for certification. iWatch Africa summarized the government measures to adopt in fulfilling the promise of free Senior High School education for the first term of the 2017/18 academic year in an infographic in the quest of making basic education truly free and ensure participation by all.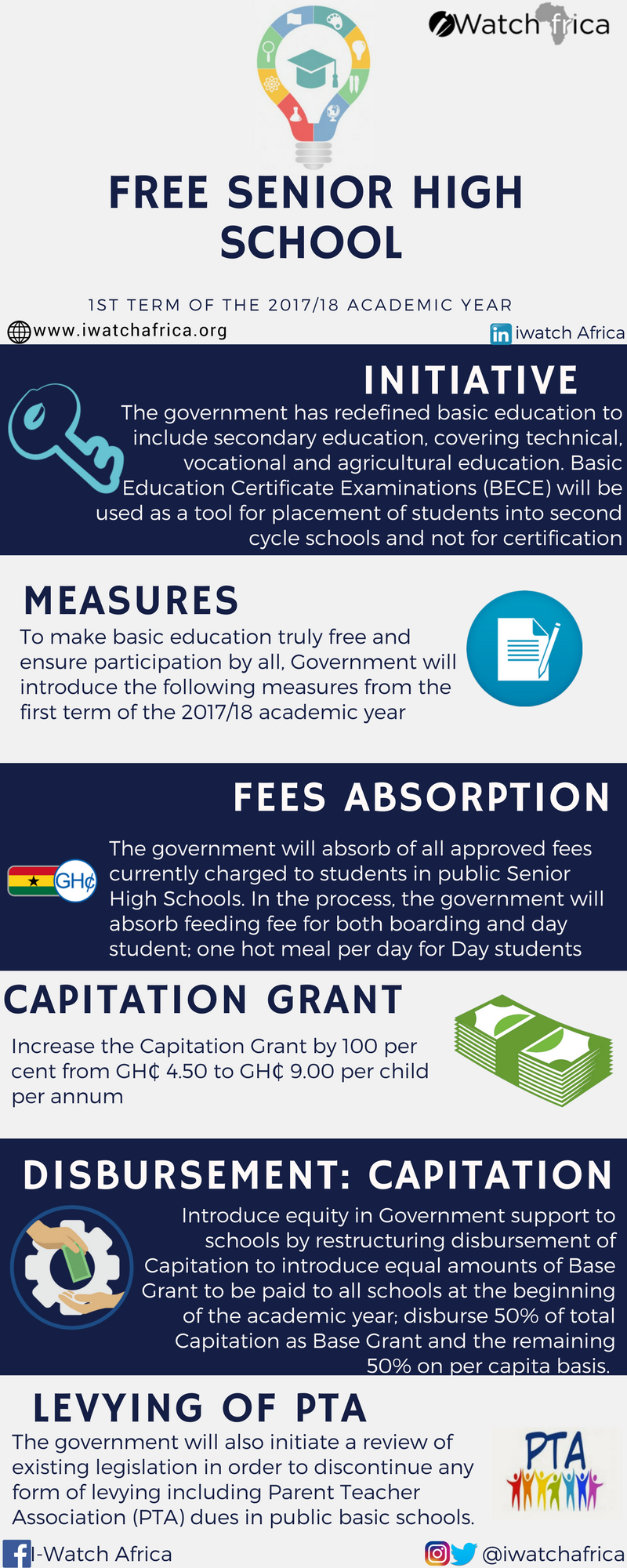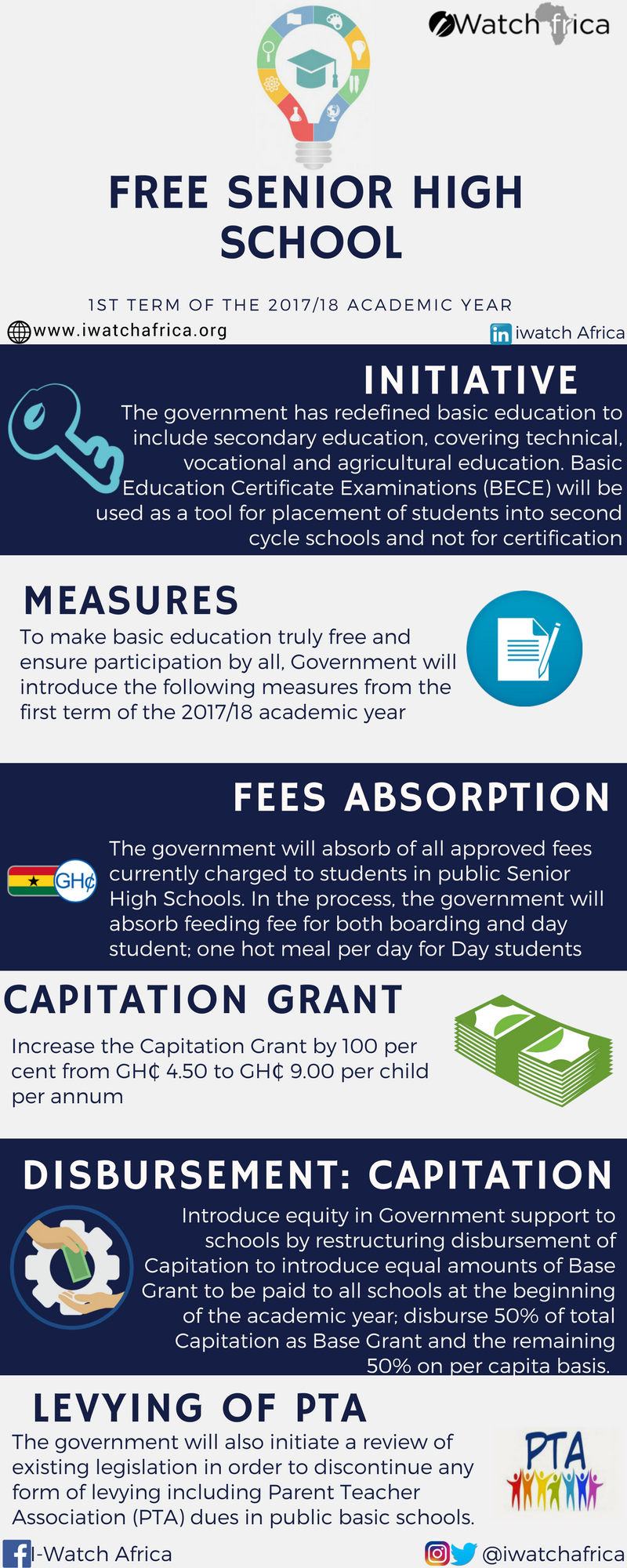 As the month of September is only a few days away iWatch Africa will link the citizenry to the real issues on the ground by updating Ghanaians on all the happenings of the Free Senior High School education via it dedicated field staff.
Credit: Moro Seidu | Monitoring & Evaluation | iWatch Africa