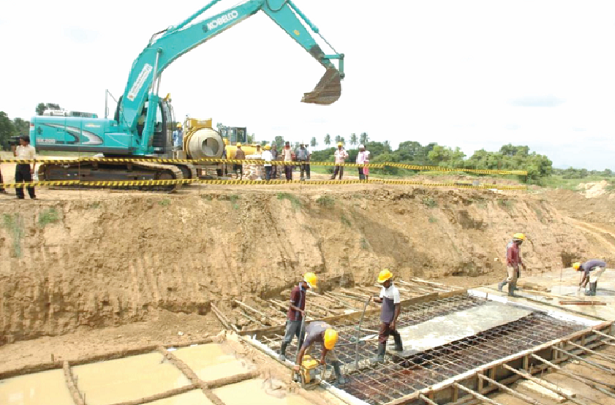 Third Quarter Assessment of the 'One Village One Dam' Promise
Tracking government promises- Job Creation
iWatch Africa as part of our assessment of the 'One Village One Dam' promise made by the government of Ghana, contained in the 2017 Budget Statement can confirm that not a single dam had been constructed as at the third-quarter of 2017.
The Government of Ghana in the 2017 Budget Statement promised to set in motion the 'One village, One dam' initiative, specifically rehabilitation of 65 Small Earth Dams in rural communities in Northern Ghana to contribute towards the One-Village One-Dam initiative.
The 'One Village One Dam' project according to the government will enhance food security and reduce the food import bill and provide jobs to over 2000 farmers in the Northern region of Ghana.
iWatch Africa field assessment of this policy initiative revealed that little progress has been made regarding the actual construction of dams in the areas specified by the government.
Though, the Ghana government confirmed that the initiative will begin in the Kpandai District of the Northern Region, no date was given as to when the project would commence.
The government in September, 2017 promised to build ten units of 300KW Biopower and 80 hectres of centre pivot irrigation dams in ten selected villages within the Kpandai District of the Northern Region.
It also promised to construct a 300KW dairy farm biogas power plant and irrigation dam as well as fertilizer production units in selected villages in the three regions of the north.
Although a date has not been specified for the start of the project, it is estimated to cost $660 million, generating a total of 132MW of electricity from biopower plants and 35,200 hectres of centre pivot irrigation dams spread across the 44 districts in the Upper West, Upper East and Northern regions.
Read Also: Government affordable housing for teachers & free Wifi project yet to commence
This programme is in partnership with the Renewable Energy and Environmental Conservation (REEC) Biopower, a subsidiary of Hi-Limit Group.
Gideon Sarpong | iWatch Africa | Policy and Content Analyst