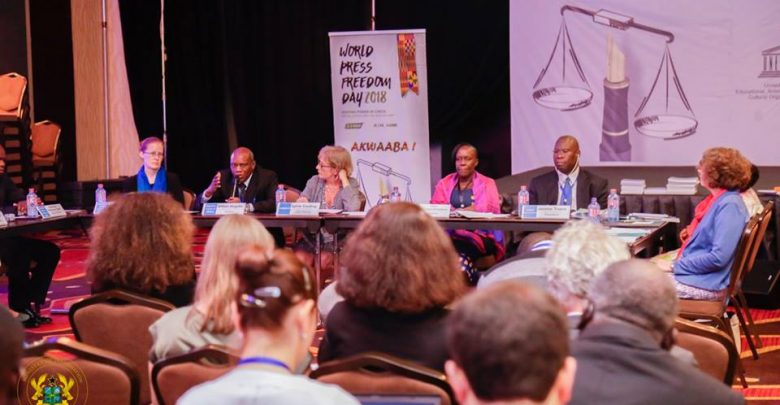 World Press Freedom Day: Journalists demand end to attacks on media
Press Freedom Day, Accra
Journalists from all over the world have called for an end to attacks on them in their line of work as events to mark the 2018 World Press Freedom Day on May 2 and 3, comes to an end.
Dubbed the Accra Declaration, over 900 journalists also called for an end to other restrictions on press freedom, urging governments to provide protection for journalists and combat impunity when such attacks do occur.
They also want governments to ensure that those responsible for threats or attacks against journalists, media outlets and others for exercising their freedom of expression be brought to justice through fair and impartial proceedings.
The communiqué called for the strengthening of the economic environment for quality journalism, investigative journalism and independent professional media.
The journalists called on civil society and the academia to denounce attacks on freedom of expression and media freedom in any form and from any group or individuals.
The communiqué called on media outlets to provide fair payment, working conditions and insurance for media workers.
It also called for the promotion of universal access to the internet at affordable prices.
Read Also: World Press Freedom Index 2018: Ghana ranked number one in Africa
The participants called on UNESCO to support and train journalists in the area of digital safety and security, including the use of open and other technologies.