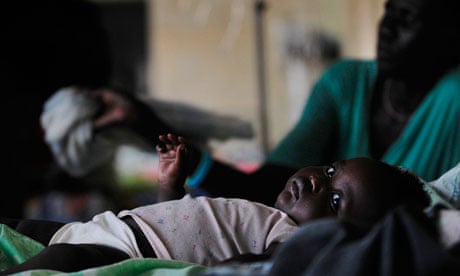 Chinese & Indian firms dumping counterfeit anti-malarials in West Africa causing over 100,000 deaths a year
iWatch Africa assessment of the 2017 Enact Continental Report has revealed that Chinese and Indian firms are the largest producers of counterfeit pharmaceuticals, with their exports targeting African countries and killing over 100,000 people every year.
The report also revealed that the market for trafficked counterfeit anti-malarials in West Africa alone is worth more than US$400 million.
Over one million people die from malaria each year, mostly children under five years of age, with 90 per cent of malaria cases occurring in Sub-Saharan Africa making counterfeit pharmaceuticals a very attractive industry for these criminals.
Roger Bate, an economist specialising in international health policies, believes that substandard drugs—the result of poor manufacturing or "deliberate corner-cutting"—is equally a bigger threat to our health. "Off-the-shelf drugs made by Chinese and to a lesser extent, Indian manufacturers tend to perform inconsistently on quality tests," he claims in an article for the US-based think tank American Enterprise Institute (AEI).
The report noted that many of the counterfeit pharmaceuticals circulating in African countries are imported, particularly from South and East Asia, but some come from the local pharmaceutical industry, which is under regulated. Hence, good profits can be made with minimal risk of criminal prosecution in the supplier as well as recipient countries.
The detection of fakes has become more difficult over the years, notes a 2016 study published by the Lancet, because of "counterfeiters increased ability to reproduce holograms and other sophisticated printing techniques." Some even add active ingredients that pass quality test controls but don't provide any benefit to the user.
This is a major health threat, as they may resemble real medicines, but do not contain what the packaging indicates deceiving the unsuspecting public.
Read Also: Safety Alert: 6 people die daily and 2,000 perish annually through road traffic crashes in Ghana
The report estimates that globally, 700,000 deaths a year are caused by fake malaria and tuberculosis drugs—comparing the death toll to the equivalent of "four fully laden jumbo jets crashing every day."
Countries like Ghana, Nigeria and Kenya have integrated mobile telephony–based consumer verification into their safety regulations. This allows consumers to protect themselves by verifying their drugs with a low-tech innovation but a more comprehensive approach to dealing with the problem of counterfeit pharmaceuticals is needed by African governments to stem the flow of these drugs into the continent.
Reported by Gideon Sarpong | iWatch Africa