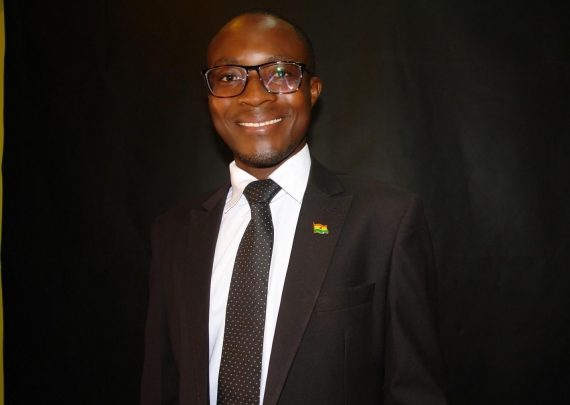 iWatch Africa's Philip Kwasi Banini Selected For MIT Global Startup Lab Program
Philip Kwasi Banini Selected For MIT Global Startup Lab Program
Philip Kwasi Banini, iWatch Africa's Research and Communications Director, has been selected to attend the MIT Global Startup Lab Program.
MIT Global Startup Workshop (MIT GSW) is a flagship event of the Massachusetts Institute of Technology run by a student group in association with Martin Trust Center for MIT Entrepreneurship, the MIT Legatum Center for Development and Entrepreneurship, and the MIT Regional Entrepreneurship Acceleration Program (MIT REAP).
MIT GSW is an annual conference that brings together entrepreneurs, students, investors, and key stakeholders from across the world to accelerate the entrepreneurial ecosystem of a host region. Through a series of tailored workshops, panels and keynote speakers, MIT GSW aims to share the entrepreneurial practices that have empowered thousands of companies to launch from MIT.
A collaboration between the Massachusetts Institute of Technology and West Africa Centre for Crop Improvement, the Maiden Entrepreneurship Global Startup Labs Program is tailored to cultivating young technology entrepreneurs to solve the local agricultural needs of the startup ecosystem in the Ghana.
Brief profile of Philip Kwasi Banini
Philip Kwasi Banini is a co-founder of iWatch Africa, a non-governmental organization shaping the national and regional discourse in order to promote transparency and accountability, as well as to encourage citizen participation in the governance process in Africa.
He is also the Chief Operating Officer of The Africa Economic Dialogue (AFED), an independent, non-profit, non-governmental and politically non-partisan entrepreneurial think tank founded in 2016 as a movement for all entrepreneurs in Africa to take a critical stance to influence policies that affect businesses; that have direct potential influence on the economies of Africa, leading voice of businesses in Africa and the center for Advocacy and Business Growth.
Banini also serves as the Secretary to the Technical and Distinguished Lectures Committee of the Ghana Section of the Society of Petroleum Engineers International and the President of American Association of Petroleum Geologists, AAPG, University of Ghana.
Banini was the Project Administrator of the Strategic Partnership for Higher Education Innovation and Reform (SPHEIR) Project, an UKaid project to Improve Competitiveness of Graduates in the ten Polytechnics and Technical Universities in Ghana to boast National Development. He worked as the Contract Manager at Movelle Realities and Logistics Limited and served as a Research Assistant and IT Administrator at the University of Ghana.
Read Also: 'Together Against Corruption' Project stakeholders meeting held at Star Villa Hotel
He is a committed alumnus of Young African Leaders Initiative YALI, Regional Leadership Center and African Change Makers Forum.
Banini is a graduate student in Petroleum Geoscience at the University of Ghana, Legon and holds a Bachelor of Science degree in Earth Sciences from the University of Ghana.
He is a firm believer in the use of data and technology for development and is committed to promoting transparency and accountability in the governance process of Africa.