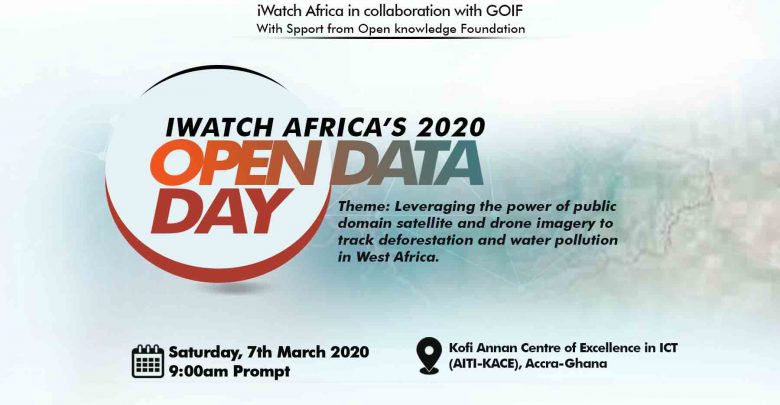 Call For Participants: iWatch Africa's 2020 Open Data Day Forum
iWatch Africa in collaboration with GOIF and with support from Open Knowledge Foundation is inviting all interested persons to apply to attend our Open Data Day Forum on 7th March, 2020 at the Kofi Annan Centre of Excellence in ICT (AITI-KACE), Accra-Ghana. Time is 9am prompt.
The theme for the event is: Leveraging the power of public domain satellite and drone imagery to track deforestation and water pollution in West Africa.
You may visit our social media pages @iwatchafrica for more details.
Kindly fill the google link here: https://cutt.ly/nr4fUy2