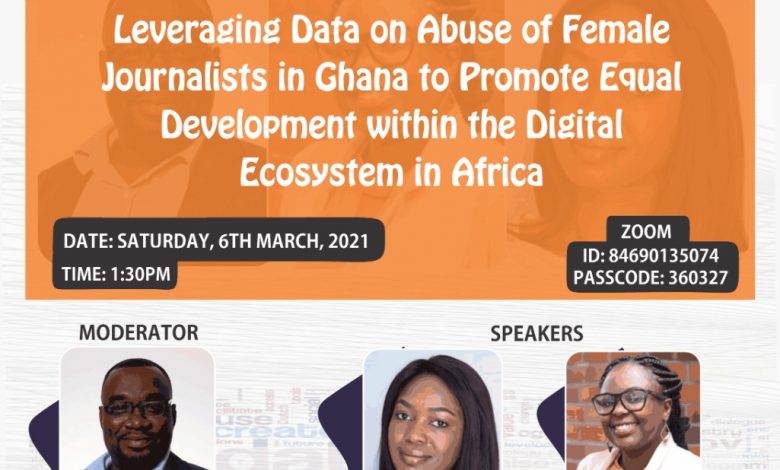 Open Data Day 2021: iWatch Africa to focus on safety of women journalists & equal development online
iWatch Africa 2021 Open Data Day
Although the social media boom in Africa has presented many opportunities to the millions of users including access to information, extended social networks, identity expression etc., increasingly these platforms have become a new frontline in journalism safety – a particularly dangerous place for women journalists.
iWatch Africa in our 2020 digital rights report  found that while the number of male journalists monitored were three times more than their female counterparts, 46 per cent of the total number of online abuses received were directed at women journalists in Ghana. The report also noted that whereas the ratio per male to digital abuse was 1: 28, the ratio of a female journalist to digital abuse was 1:61. This meant that one female journalist was susceptible to 61 abuses online during the period.
Our 2021 Open Data Day event is dedicated to mitigating the risks that online harassment of women journalists poses to the free flow of information, press freedom and equal development within the digital ecosystem in Africa.
The theme for the virtual event is, 'Leveraging data on abuse of female journalists in Ghana to promote equal development within the digital ecosystem in Africa.'
The event features two guest speakers, Sheilah Birgen, Nashilongo Gervasius and a moderator, Gideon Sarpong who are all Open Internet for Democracy Leaders.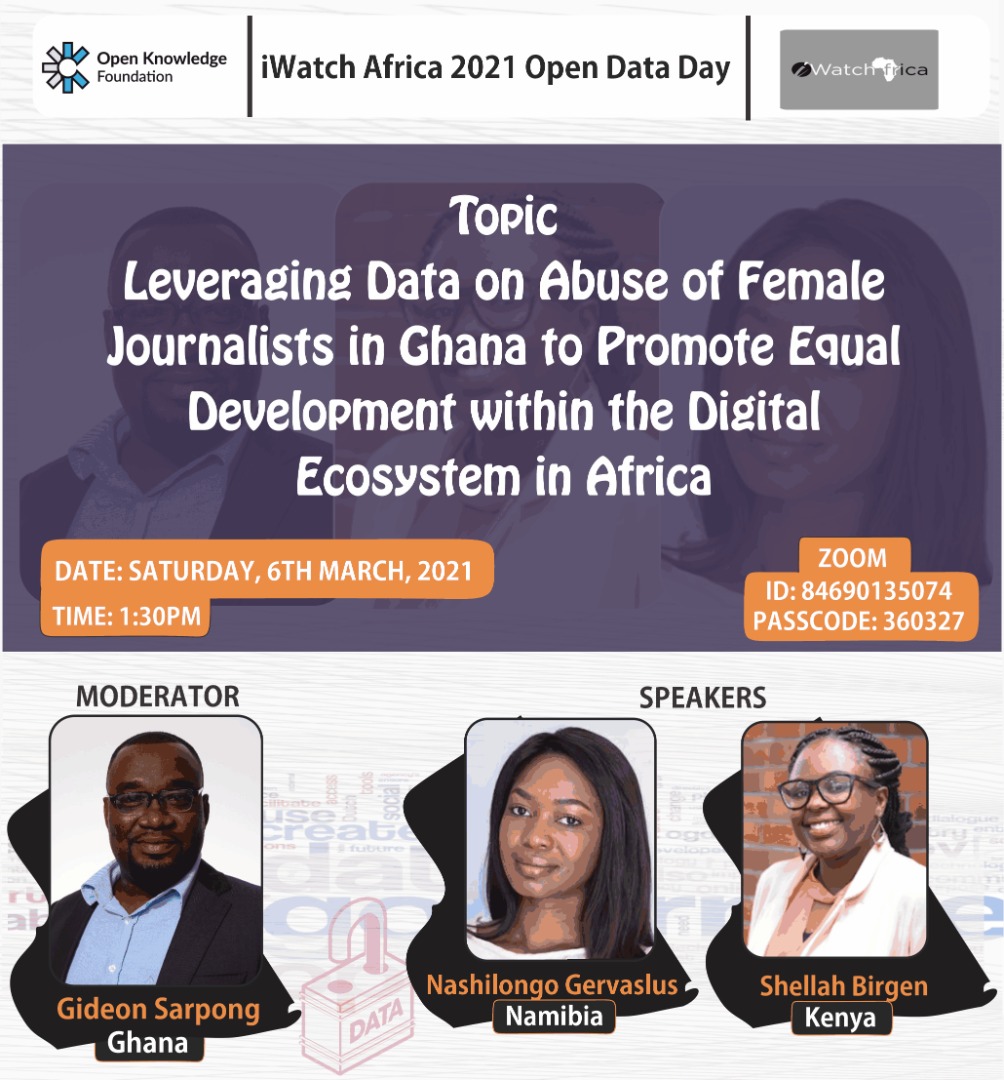 You can join the event here:
Time: Mar 6, 2021 01:30 PM GMT
Join Zoom Meeting:
https://us02web.zoom.us/j/84690135074?pwd=aG9nWS9qY0tTb2RURVhGeTQ3V3N3Zz09
Meeting ID: 846 9013 5074
Passcode: 360327
This event is supported by Open Knowledge Foundation.