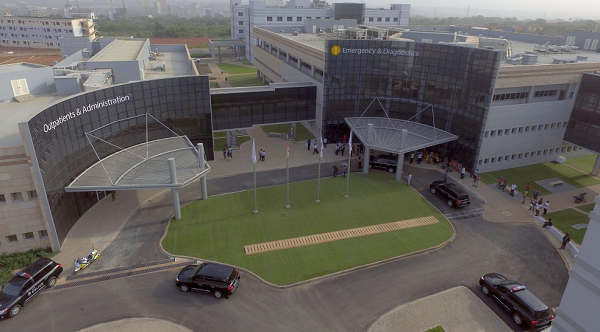 Central Region: Mid/third-Quarter Review of GoG Capital Expenditure on Health [Infographic]
Report on health investment by GoG-Central Region
The Government of Ghana in its effort to achieve equitable access to health care services has committed to undertake certain capital investments in the health sector as stated in the 2017 Budget Statement. iWatch Africa has conducted a mid/third-quarter review of government's commitment to build 10 Polyclinics at Bisease, Gomoa Dawurampong, Binpong Egya, Ekumfi Nakwa, Etsii Sunkwa, Biriwa, Akunfude, Jamra Mankrong and Potsin all in the Central Region. We also reviewed some of the health challenges facing the region.
Below is our infographic report: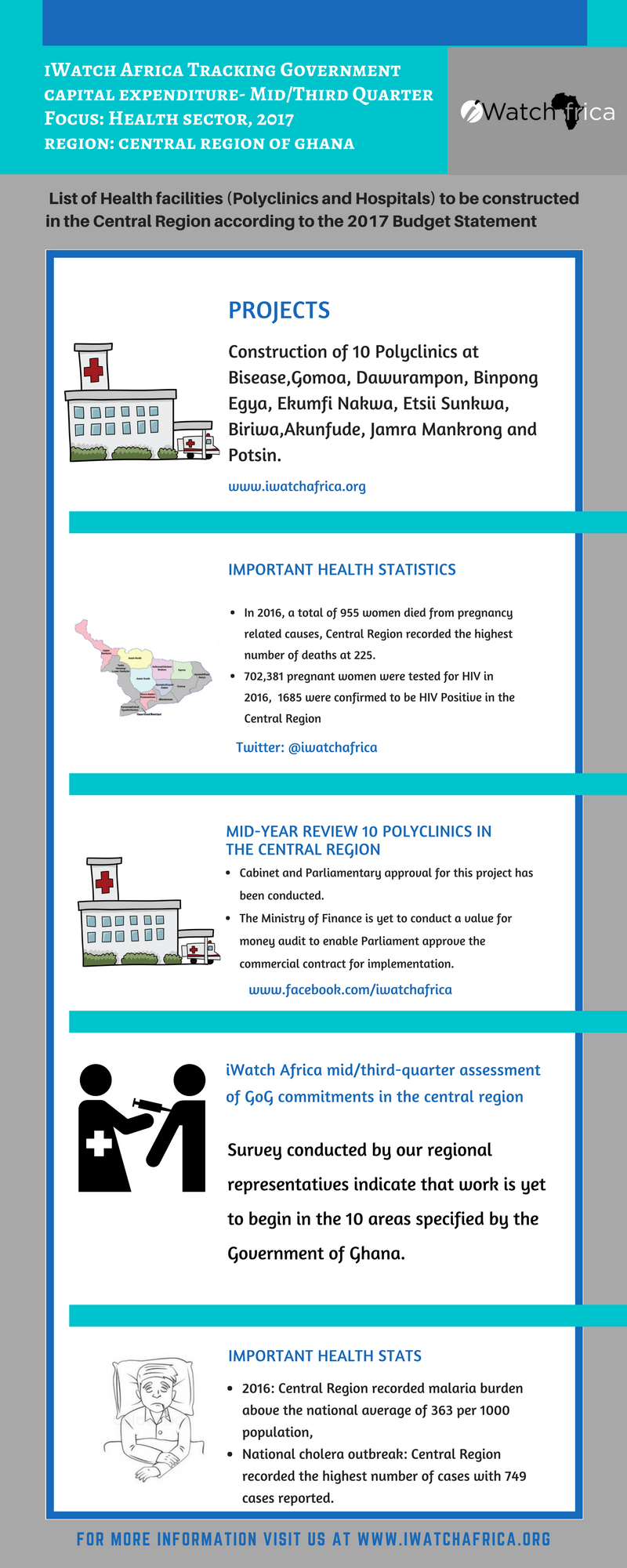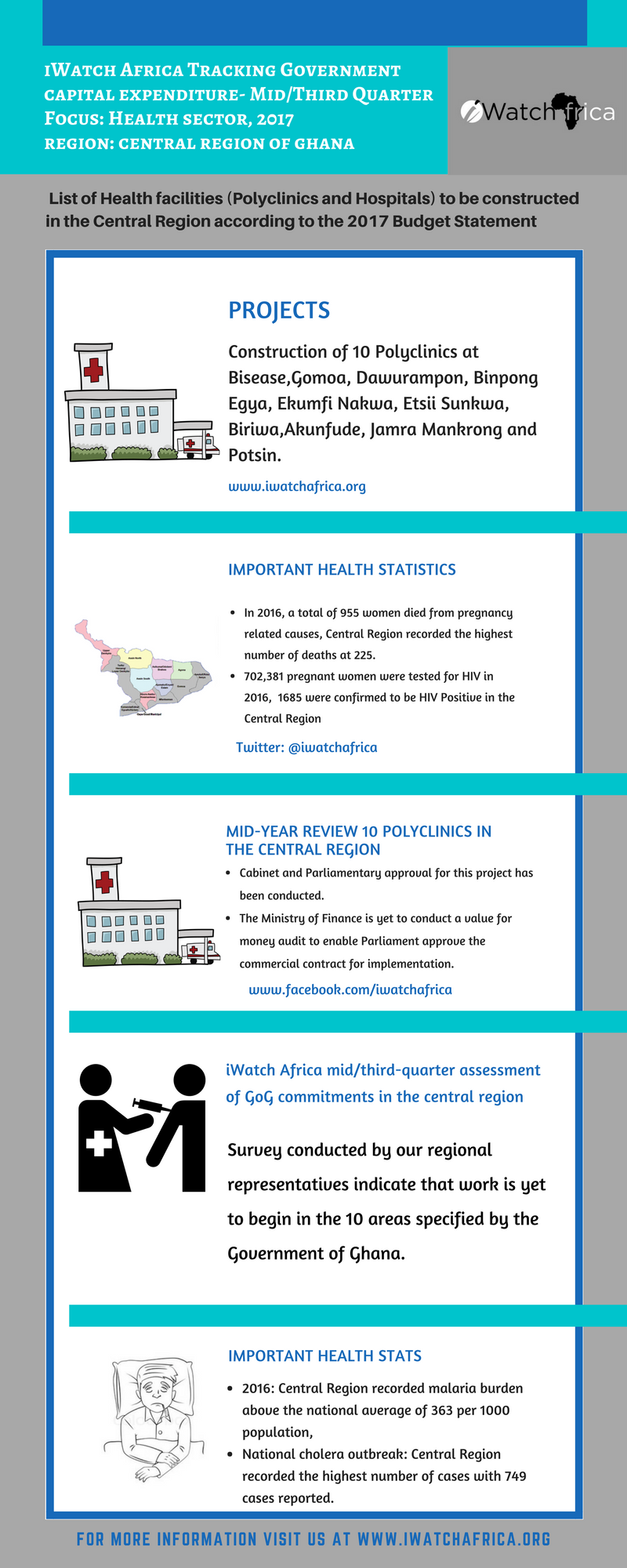 Credit: Policy and Content Strategist | Gideon Sarpong | iWatch Africa
Our Central Region correspondent Amanda Okpara contributed to this report.