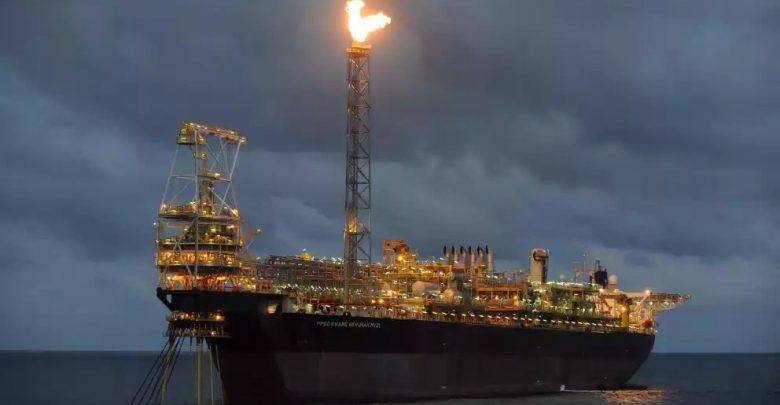 Over GHȻ83 million of petroleum funds was spent on capacity building
Tracking Expenditure of Petroleum Funds-2016
iWatch Africa assessment of the Petroleum Funds report for the year 2016 can confirm that the government of Ghana spent over GHȻ83 million on capacity building out of a total  GHȻ311,123,056.92 of the Annual Budget Funding Amount (ABFA).
The sum which constitutes 27 percent of the total ABFA was almost three times the amount spent on Agriculture Modernization which was GHȻ27,671,280.88.
The expenditure on capacity building which amounted to GHȻ83.04 million were mainly transfers to the Scholarship Secretariat for the payment of scholarship claims.
The GHȻ83.04 million translates to nearly a doubling (97%) of the year-on-year allocation to the capacity building priority area. A total of GH¢42.07 million was allocated to capacity building in 2015.
Public Interest and Accountability Committee (PIAC) in its 2015 report revealed that oil monies were diverted into various social interventions in the name of capacity building.
According to PIAC, "Cumulatively, only 3.25 per cent (GH¢8.93million) of the GH¢274.94million allocated from the Annual Budget Funding Amount (ABFA) to capacity building from 2011 to 2015 was used to directly build capacity in the oil and gas sector."
Below is a breakdown of how the ABFA was utilized;
Priority Area                                                                  Utilisation (GHȻ)
Road and Other Infrastructure                                         199,447,492.13
Agriculture Modernisation                                                 27,671,280.88
Capacity Building (including Oil and Gas)                         83,037,283.91
Total Spending in Priority Areas                                    310,156,056.92
Transfers to the Public Interest and Accountability Committee 967,000.00
Total ABFA Spending                                                       311,123,056.92
The year 2016 also marked a milestone in Ghana's upstream petroleum sector. The year witnessed the arrival of the Tweneboa-Enyenra-Ntomme (TEN) Field's Floating, Production, Storage and Offloading (FPSO) and the subsequent production of crude oil from the Field.
It was also the year in which the country's Exploration and Production Law was amended to bring it in line with recent industry practices, enhance transparency and accountability and align it with recently passed laws that affect the sector's fiscal regime.
The total petroleum receipts (proceeds from Jubilee liftings and other petroleum receipt) was US$247.18 million at the end of 2016. This was US$148.98 short of the end December 2015 figure of US$396.17 million.
Read Also: Two unused community day schools deteriorate despite widespread congestion
iWatch Africa will embark on an evidenced-based assessment of the expenditure presented in the report and issue our findings in the coming months.
Report by Gideon Sarpong | iWatch Africa