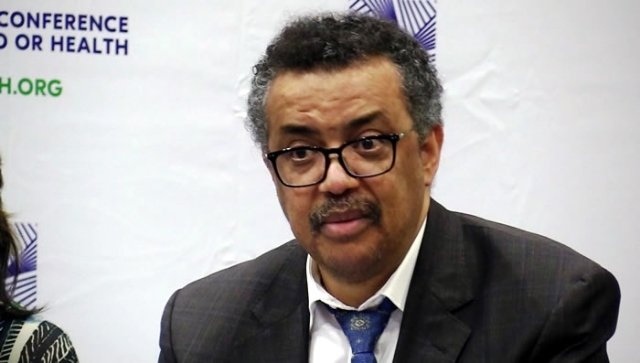 WHO calls on developing countries to hasten implementation of tobacco control conventions
Global conference on health or tobacco
The World Health Organisation has reiterated the need for countries to focus on accelerating implementation of the Framework Convention on Tobacco Control (FCTC), especially in developing countries.
The WHO FCTC remains one of the most swiftly embraced United Nations treaties, gaining 181 Parties in just over ten years.
These 181 countries are legally obliged to adopt and implement its evidence-based measures for reducing tobacco use.
Since it came into force in 2005 high impact policies have been increasingly introduced by some countries around the world.
But officials believe it is high time more countries especially developing countries to live up to their commitments by accelerating the implementation of the Convention.
For some countries, this means ensuring that they comply with their obligations, such as tightening existing laws to eliminate smoking rooms and point-of-sale advertising.
It has been identified that tobacco not only wrecks health and health systems it is also a drain on economies and the environment.
Every year, according to the WHO, tobacco use kills about 7 million people, and many more people develop serious illnesses such as cancers, chronic respiratory diseases and heart disease.
Tobacco costs the global economy more than 1 trillion US Dollars annually in health spending and lost productivity.
"This is unacceptable", said the Director-General of the World Health Organisation, Dr Tedros Adhanom Ghebreyesus during his opening speech at the 17th World Conference on Tobacco or Health, in Cape Town, South Africa.
Raising Taxes
He is optimistic this cost can be offset if all governments raised excise taxes by about 80 U.S. cents per pack of cigarettes.
This, according to him, would increase revenues by 47 percent, or 140 billion US Dollars, which could provide much-needed funding for health systems.
It would also increase cigarette prices by an average of 42 percent leading to a 9 percent decline in smoking rates and at least 66 million fewer smokers.
Effects of tobacco production on the environment
In a report published in 2017, the WHO showed that tobacco production is extremely water-intensive.
Large amounts of water are used in areas where tobacco farms and factories are located, which can put severe stress on local water reserves.
In addition, countless trees must be cut down to cure tobacco leaves, and the waste from tobacco also contains over 7000 toxic chemicals, including some that cause cancer.
Emissions from tobacco products contribute thousands of tonnes of human carcinogens, toxicants and greenhouse gases to the environment.
"All of this can be prevented if countries take action to implement the convention. Our message is implement, implement, implement the Convention. It is comprehensive," Dr Adhanom Ghebreyesus
Call to eliminate the illicit trade in tobacco products
The "legal" cigarette market is bad enough. But the illicit trade of tobacco products creates a shadowy market that not only destroys health, it fuels organised crime and deprives governments of tax revenues.
The Protocol to Eliminate the Illicit Trade of Tobacco Products will help countries put a stop to the situation.
To come into force, the WHO needs six more countries to ratify by July, 2, because so far, only 34 countries have ratified the protocol.
"I urge countries in this room that have not ratified the protocol to do so. I am writing to all Parties to the Convention, encouraging them to ratify the Protocol and bring it into force," he pleaded.
It is therefore critical for countries to strengthen their efforts and scale up their actions while facing increasing interference from the tobacco industry.
Today, 6 in 10 people globally are protected by at least one of the six tobacco control best practices in the demand reduction tobacco control policies, collectively known as MPOWER.
That's four times more people than in 2007 when WHO first introduced MPOWER to help countries implement the Convention.
Africa is at the heart of the Sustainable Development agenda but is also seen as a growth market for the tobacco industry.
Africa has made great strides on some health issues, such as HIV/AIDS, but the tobacco problem is in its early stages and is not being given sufficient attention.
But there are many reasons for hope since countries like Ghana, Ethiopia, Gabon, the Gambia have recently increased tobacco taxes.
Kenya is fighting the illicit tobacco trade through an advanced track and trace system;
Senegal implemented four tobacco control measures at the same time, including large graphic health warnings and a comprehensive ban on tobacco advertising, promotion and sponsorship.
Uganda has passed a comprehensive tobacco control law, and 13 of the 34 countries that have ratified the illicit trade protocol are in Africa.
But there is more work to be done.
"We need to ensure that developing countries, some of which have the highest rates of tobacco consumption, take steps to implement the WHO Framework Convention on Tobacco Control. We need more countries to increase tobacco taxes to drive down smoking rates and generate revenues to fund health systems. We need to stop the illicit trade in tobacco products by bringing the WHO FCTC Illicit Trade Protocol into force," the WHO Director said.
Head of the Secretariat of the WHO FCTC, Dr Vera Luiza da Costa e Silva, told delegates that tobacco control was at the heart of the new Sustainable Development Agenda.
"By accelerating the implementation of the WHO FCTC, the global tobacco control treaty, and becoming Parties to the Protocol to Eliminate Illicit Trade in Tobacco Products, countries can facilitate the achievement of their goals by 2030 and save tens of millions of lives," said da Costa e Silva.
Meanwhile, President of the 17th WCTOH, Dr Flavia Senkubunge, is optimistic the high quality of science being presented in Cape Town comes at a pivotal moment in tobacco control.
"This confirms that we know what works in tobacco control," said Dr Flavia Senkubunge.
By Gideon Sarpong | iWatch Africa