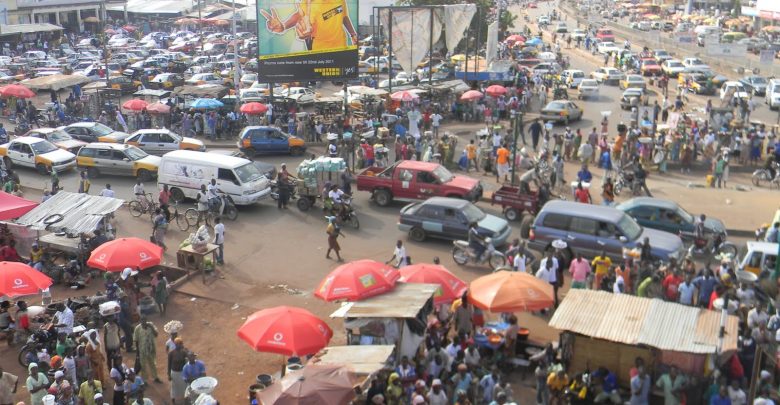 Northern Region Assemblies fail to properly account for over GH¢12 million alloted funds
Tracking Expediture by Northern Region Assemblies
iWatch Africa can confirm that over GH¢12 million committed to the 26 Assemblies in the Northern Region of Ghana was not properly accounted for.
An assessment of the 2016 Management and Utilisation Of District Assemblies' Common Fund and Other Statutory Funds report released by the Auditor General of Ghana indicated that out of a total amount of GH¢40,890,966.21 which was released by the Administrator of the District Assemblies' Common Fund for distribution among the 26 Assemblies in the Northern Region of Ghana last year, 30% was not be properly accounted for after disbursement.
Every year, the Auditor-General makes serious findings of many instances of misapplication of colossal amounts by public office holders but has failed to make significant progress when it comes to recovery of misappropriated and misapplied funds.
The Supreme Court in July 2017 granted reliefs sought by pressure group, Occupy Ghana, in respect of the Auditor-General's powers of disallowance and surcharges.
According to the Court, the Auditor-General must issue disallowance and surcharges in respect of all state monies found to have been expended contrary to law.
The Court also ordered the Auditor-General to take the appropriate steps to recover all amounts lost to the state, and this covers private persons.
The Attorney-General was also ordered to ensure enforcement of the orders including criminal prosecution where necessary.
iWatch Africa mid-year/ third-quarter review revealed that only 25 individuals across all regions had settled their debts following Supreme Court directive to surcharge.
Below is a breakdown of funds that were not properly accounted for in the Northern Region.
Unsupported payment vouchers – GH¢11,629,909.16
No. Assembly Amount GH¢
1 Yendi Municipal Assembly 11,178,081.00
2 Zabzugu District Assembly 6,712.00
3 Bole District Assembly 6,316.00
4 Bunkprugu/Yunyo District Assembly 31,722.00
5 West Mamprusi Distict Assembly 10,366.00
6 West Gonja District Assembly 191,501.16
7 Mion Gonja District Assembly 175,437.00
8 Mamprugu Moaduri District Assembly 29,774.00
Payments not accounted for – GH¢221,889.50
Tamale Metropolitan (6) (GH¢24,133.00), East Gonja (16) (GH¢145,756.50), and Sagnarigu District (3) (GH¢52,000.00) Assemblies made 25 payments with a total face value of GH¢221,889.50 without the relevant supporting documents attached.
Expenditure in excess of required percentage as per DACF Guidelines –
GH¢31,878.57
Management of East Gonja District Assembly expended a total amount of GH¢235,021.30 on recurrent expenses which was GH¢31,878.57 in excess of the required 10% percent of GH¢203,142.73.
Failure to produce payment vouchers for audit – GH¢15,242.51
Management of the Bunkprugu/Yunyoo District Assembly (BYDA) failed to present for audit four payment vouchers with the face value of GH¢15,242.51.
Failure to locate/ obtain title to heavy duty equipment procured – GH¢60,000.00
Sagnarigu District Assembly procured a Massey Ferguson Tractor at a cost of GH¢60,000.00 from Messrs. Delovely car rentals. Management could however, not produce any record of ownership of the tractor for verification.
Failure to repay inter-account borrowings – GH¢34,157.00
Tamale Metropolitan (GH¢6,557.00) and Mion District (GH¢27,600) Assemblies borrowed a total amount of GHȼ34,157.00 from their People with Disability accounts.
Payments for repairs works without works orders/performance certificate –
GH¢33,963.30
Management of Zabzugu (GH¢8,365.80), Saboba (GH¢17,140.00) and Nanumba
South (GH¢8,457.50) District Assemblies carried out repairs works on their official
vehicles to the tune of GH¢33,963.30 without any works orders or performance certificates to initiate and confirm execution.
Fuel purchases not accounted for – GH¢65,287.45
The Mamprugu Moaduri DistrictAssembly purchased fuel and lubricants worth GH¢65,287.45 but failed to record same in the vehicle logbooks of the Assembly.
Procurements without alternative price quotations – GH¢113,866.98
West Mamprusi (GH¢23,617.00) and Mion (GH¢90,249.98) District Assemblies procured goods and services to the tune of GH¢113,866.98 without seeking alternative price quotation.
Unaccounted stores– GH¢56,354.50
Management of the Yendi Municipal (GH¢9,854.50) and Zabzugu District (GH¢46,500.00) Assemblies purported to have purchased goods worth GH¢56,354.50 but could not show any trace of the supply of the items
Payment of VAT without obtaining VAT receipt – GH¢13,207.20
Management of Yendi Municipal (GH¢1,330.00), Zabzugu (GH¢4,580.14), Sawla/Tuna/Kalba (GH¢1,133.47) and Mamprugu Moaduri (GH¢6,163.59) District
Assemblies procured goods valued GH¢13,207.20 supposedly from VAT accredited agents but failed to obtain VAT receipts
Failure to withhold/remit taxes – GH¢11,352.70
Management of Yendi Municipal (GH¢4,181.08) and Zabzugu District
(GH¢1,830.00) Assemblies
Report by Gideon Sarpong | Policy and Content Strategist | iWatch Africa